Two children, a brother and sister, aged two and four years, died on Wednesday when a swarm of bees invaded their home in Kitui County. The DCC said the incident could have occurred due to the current dry spell and diminishing sources of water for both domestic and the livestock, including bees. The decease's two cousins, aged seven and nine years, escaped death by a whisker and are recuperating at the Kitui County Level Five Referral Hospital from the angry bees' stings. Also hospitalized at the same health facility include the dead children's mother, Joy Muthini and her sister Faith Mwikali.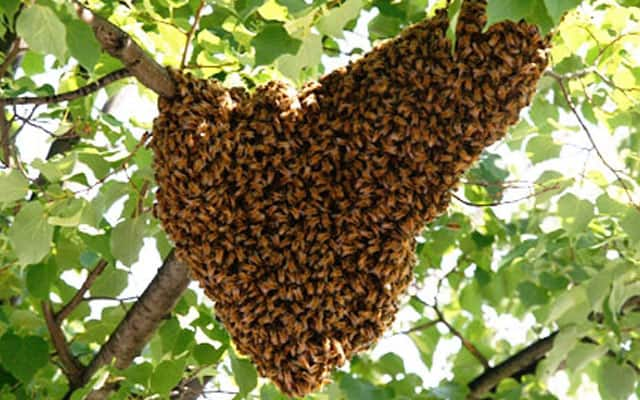 The seventh survivor, Benson Kimulu Makau, 38, was treated at Kyusani Sub County Hospital in Kitui Rural and discharged.Joy and Faith who are both pregnant had difficulties in fighting the bees and save their children from extent injuries. County Police Commander Lydia Ligami and Lower Yatta Deputy County Commissioner Gerald Mutuku said the incident occurred at Ngakaani village in Yatta location when a hundreds of dangerous bees attacked mzee John Kang'ola Ndambuki's homestead on Wednesday afternoon.
Ms Ligami said the rescue operation was disrupted as the flying insects turned hostile and attempted to attack whoever came near them. The police chief said investigations have been launched to establish claims that the bees were provoked or disturbed by someone before unleashing their wrath on the Mr Ndambuki's family.
However, the DCC and Yatta Location Chief Gregory Kasaya who visited the wounded at the hospital on Thursday described the incident as unfortunate and ordered the two beehives adjacent to the Ndambuki's home be removed with immediate effect to evade recurrence of such calamities.
"I have given instructions that the two beehives, in which the attacking bees flew out from, be removed and damaged. I have asked the chief to survey the area to ensure the beehives are put far distances away from homes," said Mutuku.