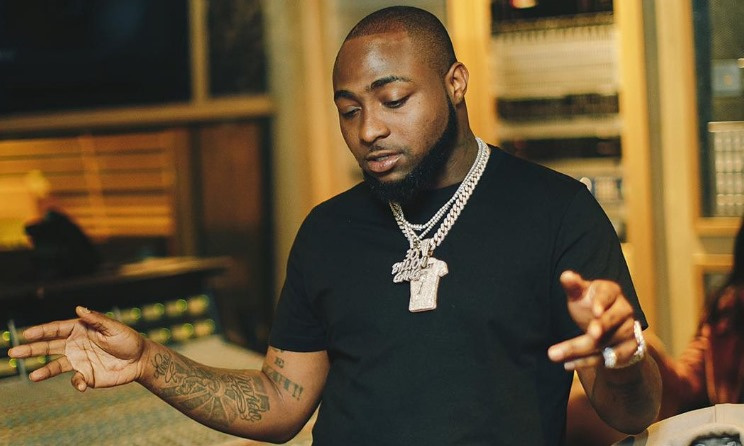 Following the re-election of President Muhammadu Buhari in the just concluded elections, seems like Nigerian music star, Davido is not pleased with the out come.
Davido who campaigned for PDP candidate, Atiku Abubakar says that the Nigerian people are tired and oping one day they will have real change.
"we all tried, hopefully one day, real change will come."
On election day, Nigerian Singer, took to his Twitter handle to advice Nigerians on what to do on election day. 
"Showtime!!! Everyone go out and vote!!! Be safe! Be vigilant! They can't do anything to you ! Your vote is all the power you need!"

The singer advised Nigerian, via his social media page, to go out and vote and stay safe at the same time. He further stated that they can't do anything to the voters and their vote is just the power that is needed to propel the country.
Earlier in February, pop sensation, Davido hinted on the possibility of getting involved in politics. OBO revealed this during an interview with Channel 4.

According to the Fall singer, there are things that are not done the right way in the Nigerian political sphere. He said; I might probably go into politics if I'm not in it 100 per cent I might just be around it. "There are a lot of things going on at home that is not right."
Also convinced he can bring a change to the game if he gets into a political position, he further said; "If I'm in the right position there is a lot of things I will do differently."  
Recall that when the music superstar took part in the mandatory National Youth Service Corps(NYSC) scheme in 2018 many said it was a step towards a political ambition for the singer.
Musicians on the other hand also approach political campaigns with different perspectives. While some may offer their skills, talent and influence at a price, others take the moral high ground and endorse candidates who they personally believe to be capable of delivering the people's aspirations.