Trump, who has long refused to make public his tax returns, manipulated his claimed wealth to suit his purposes, according to Cohen.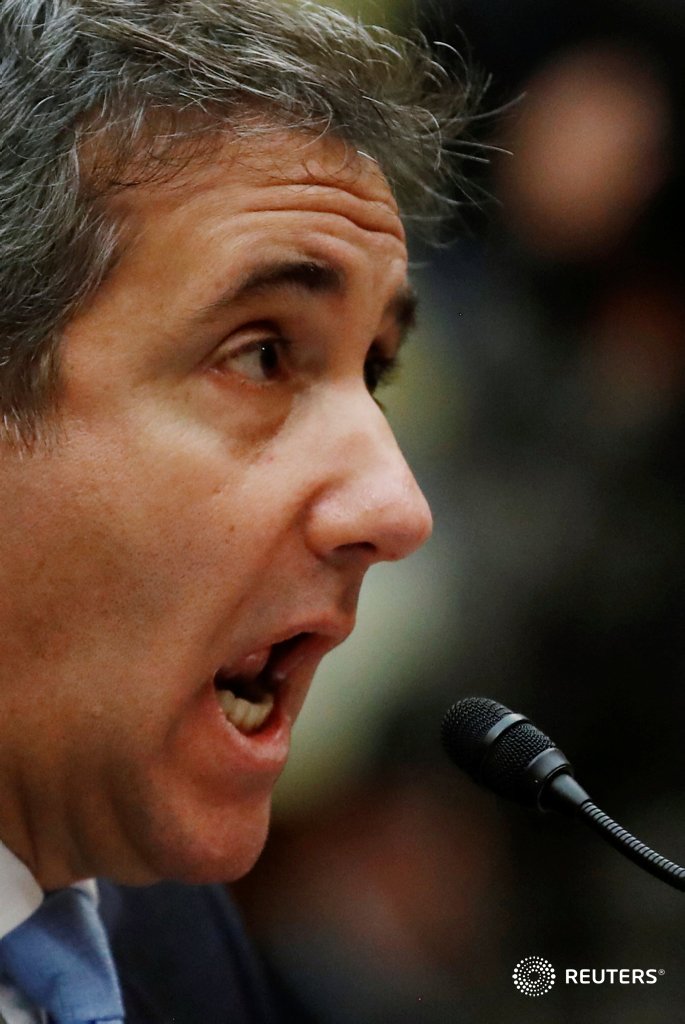 Cohen produced what he said were three years of Trump's financial statements, for 2011 through 2013, that purport to show Trump's net worth skyrocketing from $4.6 billion to $8.7 billion.
He is set to tell the committee that Trump submitted the financial statements to Deutsche Bank, the German lender, as part of an attempt to obtain financing to purchase the Buffalo Bills, a professional football team.
Michael Cohen brought direct evidence including a $35K check signed by Trump himself that implicates @realDonaldTrump in a conspiracy to violate campaign finance laws. This alone is enough for Congress to start the #ImpeachmentHearings. pic.twitter.com/S59piUTLtc— Ryan Knight 🇺🇸 (@ProudResister) February 27, 2019
"It was my experience that Mr. Trump inflated his total assets when it served his purposes," Cohen said in his prepared testimony. Lying to lenders when trying to obtain a loan is a crime.
'I know what Mr. Trump is. He is a racist. He is a conman. He is a cheat.' — Michael Cohen pic.twitter.com/irdsxAyznz— NowThis (@nowthisnews) February 27, 2019
Trump's self-assessed net worth jumped by more than $4 billion from 2012 to 2013. He attributed it to increasing value of his most valuable asset — his personal brand. Trump at the time had a successful reality TV show, "The Apprentice," which was increasing his brand value.
The documents aren't audited and it's unclear how the valuation was derived.