When Buhari was announced the winner in 2019 presidential elections, Nigeria Citizens and other netizens criticized him for wanting to be in power even in his old age. Wow! what would we say about North Korea then? Did you know tha…
North Korea has been ruled since its creation in 1948 by three generations of the Kim family. One single family has been passing down leadership as an inheritance.
when nigerians arecrying foul over poor leadership of Buhari, what should North Korean's say ? North Korea country has a woeful human rights record, and the UN says its people live under "systematic, widespread and gross human rights violations"
When Nigeria is crying out loud that Buhari rigged elections, have you heard about Kim Jong -Un?. Kim Jong-un carried out a brutal purge after taking charge of the country in 2011, ordering the death of his own uncle to secure his power. Of course Buhari did not Kill anyone.
Come see this oooh! when Nigerians recorded the death of about 39 people over elections day violence this is what happened in North Korea. About 140 senior military officers and government officials were executed between 2012 and 2016, according to South Korea's Institute for National Security Strategy.
When Nigerians are complaining of unemployment to educated youths. look here! Has anyone forced you out of school?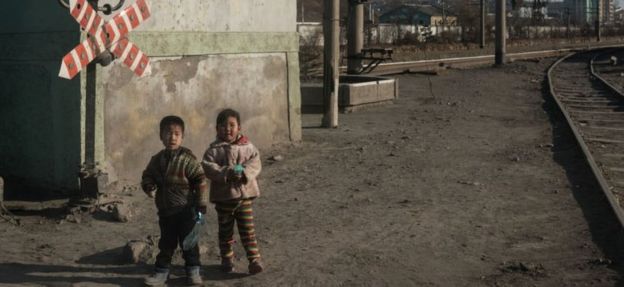 North Korea economy is tightly controlled by the government, with widespread shortages of food, fuel, (Nigeria is the largest oil producer in Africa),and other basic necessities as the state funnel funds into the military and its nuclear weapons programme.