As the country waited in agony when Al Shabaab stormed the Dusit D2 hotel complex and started shooting innocent civilians, our hopes hang on our security forces to secure hostages.
The elite RECCE squad was on the ground taking the cowardly terrorists head on.
And one soldier stood out. Cameras captured Constable Ali Kombo leading as many people as possible out of the building.
Being a soldier is not a joke, you are supposed to be taking on danger, when normal people are running away from it.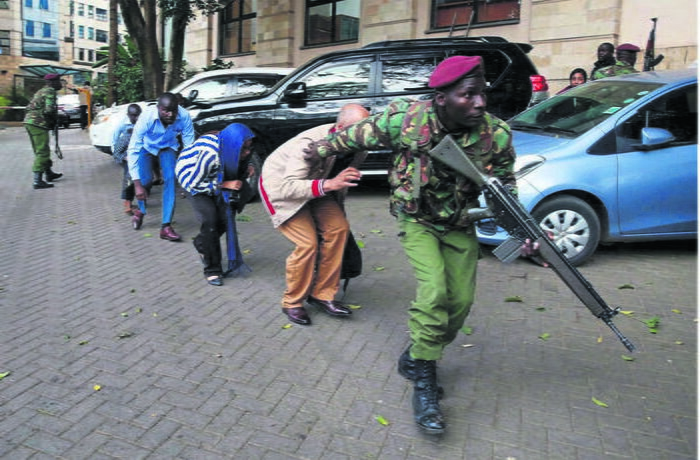 Constable Kombo was an embodiment of what being a soldier is all about. And he rescued as many people as possible from the building.
And his heroics have been recognized by the AU. The officer was awarded with the Prestigious Heroes Award on Tuesday at an award gala held at Tribe Hotel.
During his acceptance speech, the GSU officer was grateful to be awarded and went on to reiterate that the award was not only his but all fellow officers who put their personal well-being on the line on a daily basis.
"Thank you for this rare honour, you have given me and fellow officers hope to do more, and to do better, we must all work together, summon our best selves, and always do our best in whichever position we are given," he reiterated.
Speaking at the Gala, United Nations advisor and Convener of The Youth Congress, Raphael Obonyo, affirmed that Constable Kombo was being honoured in recognition of his outstanding bravery under high pressure.