Socialite has embarked on a weight loss journey and it has paid off as she is looking a lot trimmer lately.
She recently shared the secret to her weight loss after a fan sought to find out why she has lost weight.
"You lost weight, honey. Can you share your secret? I am a fitness trainer and I like different people's success stories." a fan wrote.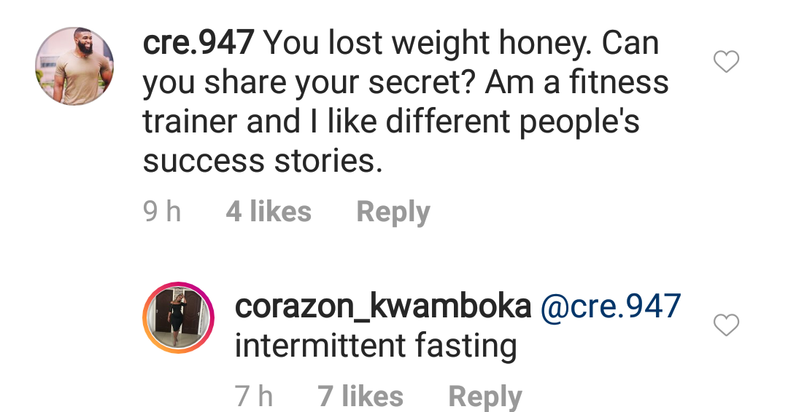 Corazon then disclosed that the secret to her weight loss is Intermittent Fasting which has become one of the world's most popular weight loss trends.
'Intermittent fasters' usually eat normally a few days of the week and then significantly reduce their intake of calories in other days.
In addition toIntermittent Fasting, Corazon has been putting in the work at the gym.