As Kenyans, we knew we are poor but many will be shocked to hear the shocking statistics by Central Bank Governor (CBK) Patrick Njoroge on our sorry state.
According to World Bank, forty two percent (42%) of Kenya's population of 44 million, live below the poverty line.

To add insult to the injury, CBK governor Patrick Njoroge on Tuesday revealed that 99.3 percent of bank accounts in Kenya have less than Ksh.1million.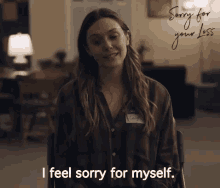 Njoroge, appearing before the Parliamentary Committee on Finance and National Planning on Tuesday, said most Kenyans willingly report on any transactions as per the regulations.
He was defending the non-implementation of Section 33C of the Banking Act when he noted that the regulator encountered significant difficulties in developing indicated regulations as reported by Citizen.
"This law was contradicting many regulations, it was impossible to implement it, it was un-implementable," said Njoroge.
The CBK boss however emphasised the importance of the requirement on reporting on cash transactions.
According to him, if removed, there would be immediate and severe consequences such as the risk of Kenya being locked out of the global financial system, a move whose effects he termed as adverse.
"The requirement to report any transactions above USD 10,000 (Ksh.1million) or equivalent are contained in the requirements and provisions of the Proceeds of Crime and Anti-Money Laundering Act (POCAMLA) which was effected in 2010," he said.
Dr. Njoroge also said the country is particularly vulnerable because of its geography, advanced banking and financial sector as well as its characteristics of a largely cash-based economy.
Njoroge reiterated CBK's commitment in cash monitoring in a bit to win the war against corruption.
"The war against corruption, money laundering and terrorism financing will be impaired if the requirements on cash withdrawals and deposits are weakened," said Njoroge.
"The Goldenberg scandal is a good cautionary tale as we know it devastated the economy to the weakest we have ever been- GDP fell to the lowest in the entire history of our country. Several banks collapsed, prices of essential commodities rose significantly and inflation hit a record high," he added.