Jordyn Woods has finally broken her silence after being caught making out with Khloe Kardashian's now ex boyfriend, Tristan Thompson, at a party on Sunday.
The 21-year-old gave a short speech while promoting a her Eylure Jordyn Woods Summer Heir lashes in Los Angeles on Thursday, after a period of silence.
Wearing a grey satin tracksuit, Jordyn appeared to a little apprehensive as she spoke to the room, taking to the mic as a couple of people cheered her.
She said: 'Through everything that's been going on, you know it's been real, and Eylure has been super real.'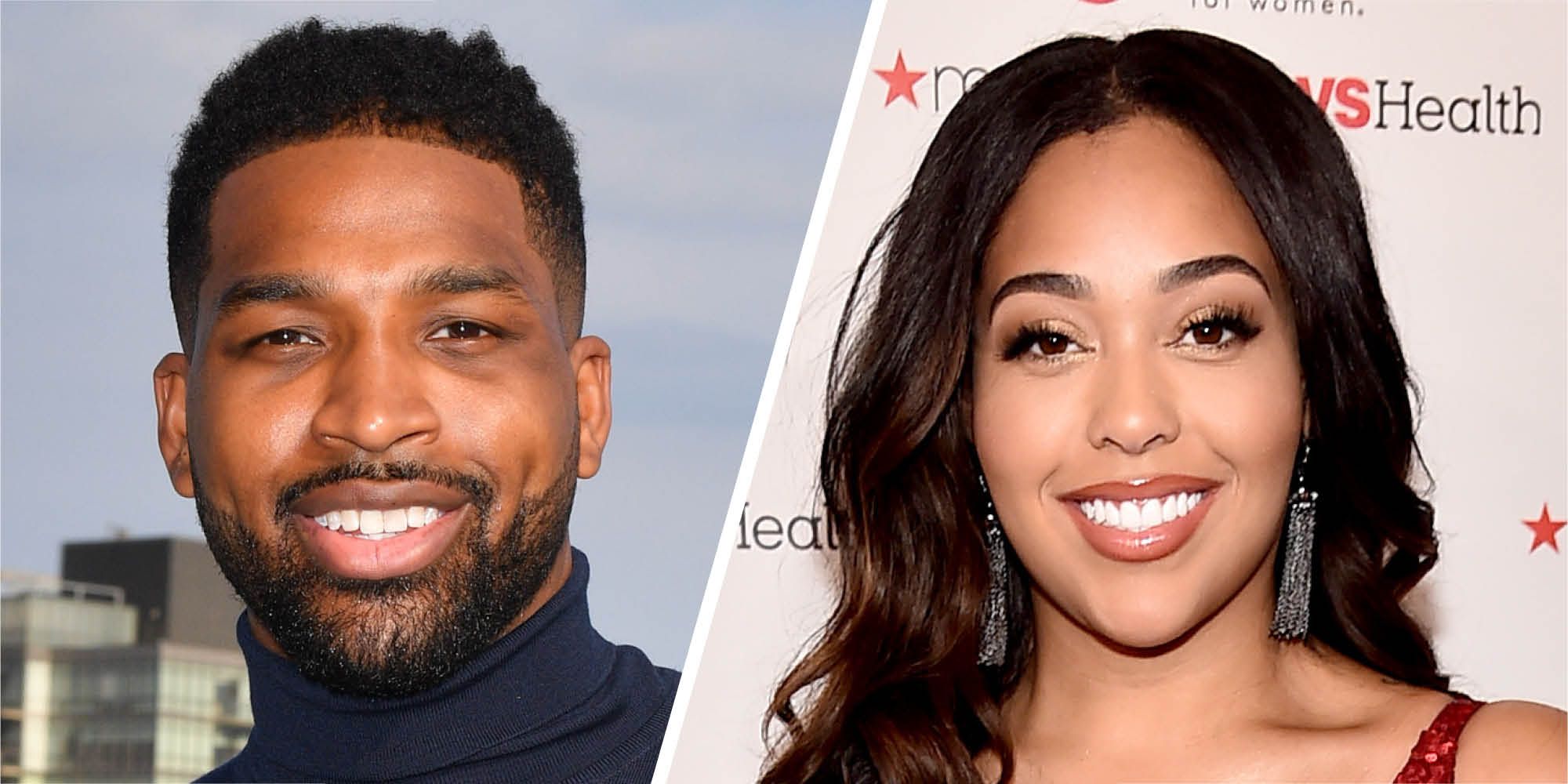 This has been a project that we've been working on for over nine months, almost a year, so I hope you guys enjoy your lashes as much as I do.'
The videos were placed online by Jade Simmone and Candice Nikeia, who both attended the beauty event.
Jordyn herself, is yet to post anything on her social media accounts following the event as she is no doubt trying to keep a low profile to an extent.
She has had to move out of BFF, 21-year-old Kylie Jenner's home and into her mother's after getting cosy with Khloe's boyfriend, NBA sportsman, Tristan, 27.
Some reports have said that something has been going on between Tristan and Jordyn for a month, although this is yet to be confirmed.
The regular Instagrammer has not posted anything on the site since the shocking news broke.