The mother of the DusitD2 attack mastermind Ali Salim Gichunge has been charged in court for concealing her son's whereabouts. Sakina Mariam Abdalla is accused of failing to report the disappearance of her son in 2015 .
Mariam was arraigned in court on Friday, February 22, making her the second person to be prosecuted over the attack which left 21 people dead few days after a Diamond Trust Bank (DTB) manager faced terror abetting related charges. The prosecution told the court that Mariam could have prevented the Tuesday, January 15, attack by reporting her son's disappearance to relevant authorities. According to the charge sheet, Gichunge's mother committed the offence of declining to disclose information about her son's disappearance on diverse dates between 2015 and 2019 at Kula Mawe area, Isiolo county.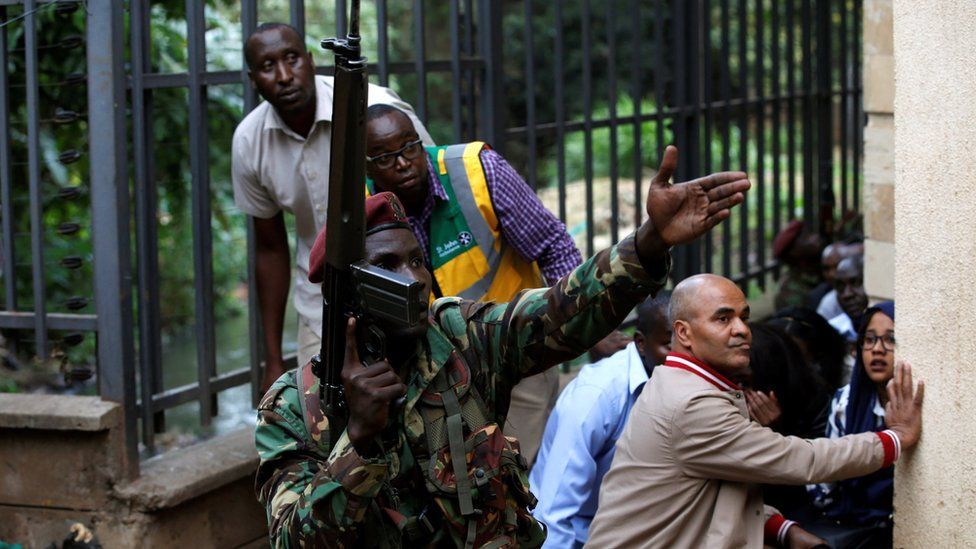 "The knowledge and information about's the accused person's disappearance could have prevented the terror attack," submitted the prosecution. Anti-Terrorism Police Unit (ATPU) opposed the release of Mariam on bail saying she was highly likely to interfere with investigations and witnesses. Monica Githaiga, a detective at ATPU told the court Mariam's claims that she had reported her son's disappearance at Isiolo Police Station in 2014 were false. Mariam was arrested in Isiolo and whisked to Nairobi for detailed interrogation on Thursday, January 27.