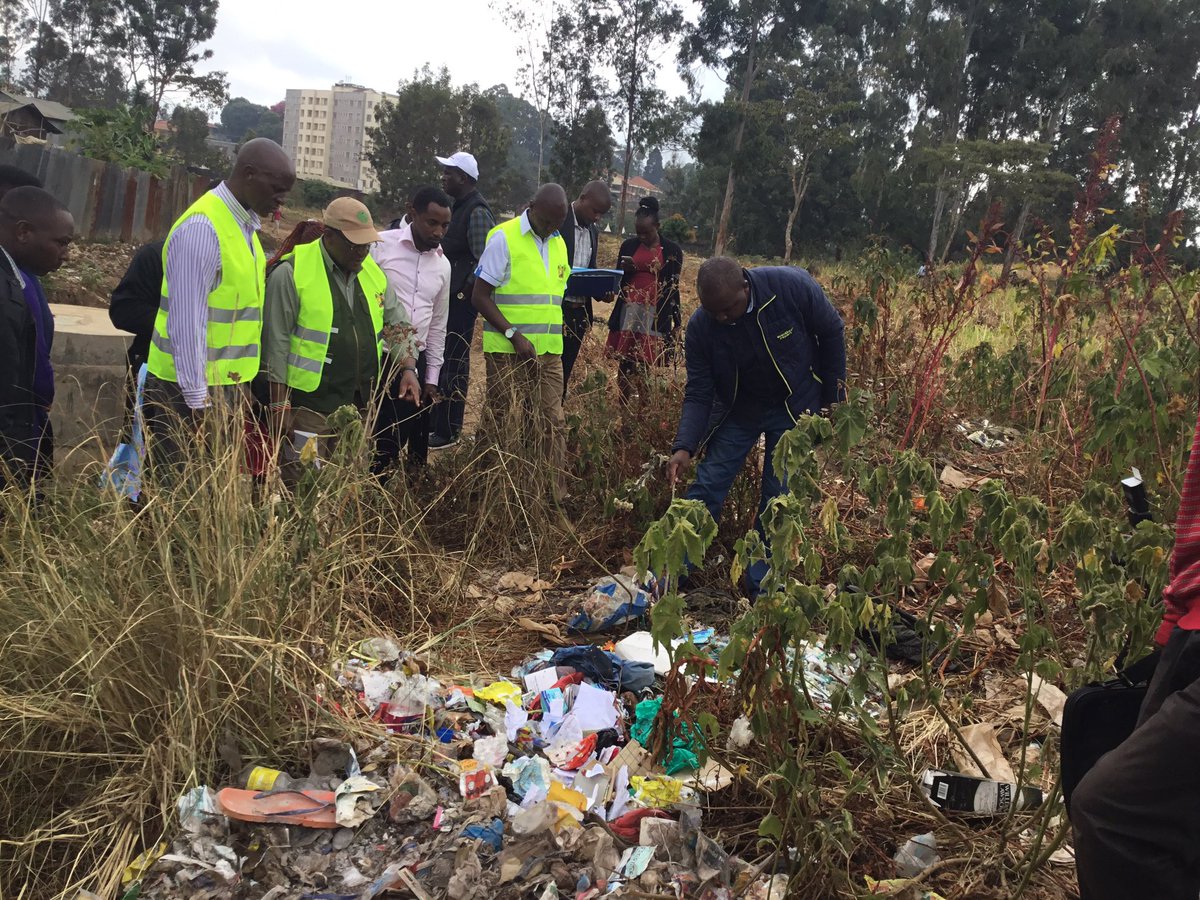 They live in the shadows, veiled in secrecy like spies in Hollywood movies — except that, for them, there is little glamour in their furtive existence.
An inspection task which conducted by Environment Cabinet Secretary, Keriako Tobiko and his team at Nairobi river has left Nairobi residents shocked and in disbelief.
@NemaKenya 5 suspects from medical facilities in Dagoreti arrested for not accounting for their medical waste. NEMA inspectors had observed disposal of medical waste along the riparian reserve.@Environment_Ke @TheStarKenya @dailynation @StandardKenya. pic.twitter.com/ztyyG1D3ha— NEMA Kenya (@NemaKenya) February 21, 2019
In the search and analysis of the ongoing cleanup, among the garbages found in the river were a heap of used HIV kits and most of them showed positive results. On seeing the kits, Tobiko termed it as a national security threat.
09:27 This is a section of Nairobi River in Korogocho where all the human waste from Korogocho are directly poured into the River. #Nairobirivers #WednesdayWisdom @NemaKenya @Environment_Ke @UNEnvironmen https://t.co/KbaCoyoyf3 pic.twitter.com/ucQYSkpLMz via @mazingirayetu— Ma3Route (@Ma3Route) February 20, 2019
Other waste found in the river were; mountains of blood bags, syringes and gloves which were found at Kirichwa river, a tributary of Nairobi River at Kawangware slums.
Tobiko's words captured the calamity that is supposed to be a life-sustaining source of water for many Nairobians; "This is dangerous, we need to know and prosecute individuals and health institutions disposing medical waste on the riverbed."
National Environment Management Authority (Nema) director general Prof Geoffrey Wahungu had initially directed that medical waste be buried or burned, but after consultations, he urged his team to collect the waste for proper disposal in  incinerators.
CS Tobiko discovers mountains of HIV testing kits with positive results in Nairobi River— Muthui Mkenya 🇰🇪 (@MuthuiMkenya) February 21, 2019