A Promise is a debt so they say. Deputy President William Ruto is being hit by this say real hard as pressure keep mounting on him to honour his 50 million pledge to harambee stars.
A committee of the National Assembly is demanding that Ruto honours his promise. The Deputy President had promised to give Kenya's men football team a whooping 50 million shillings should it qualify for the African Cup of Nations, a fete it achieved.
The Committee on Sports, Culture and Tourism is concerned that failure to honour the promise may demoralise the team.
The matter came up on Tuesday when the Principal Secretary in the Ministry of Sports James Kaberia appeared before the committee to discuss the Department of sports budget proposal for the 2019/20 financial year.
The country will participate in five major international assignments which Kaberia said the ministry requires the support of the National Treasury to ensure the participation and success of the Kenyans teams.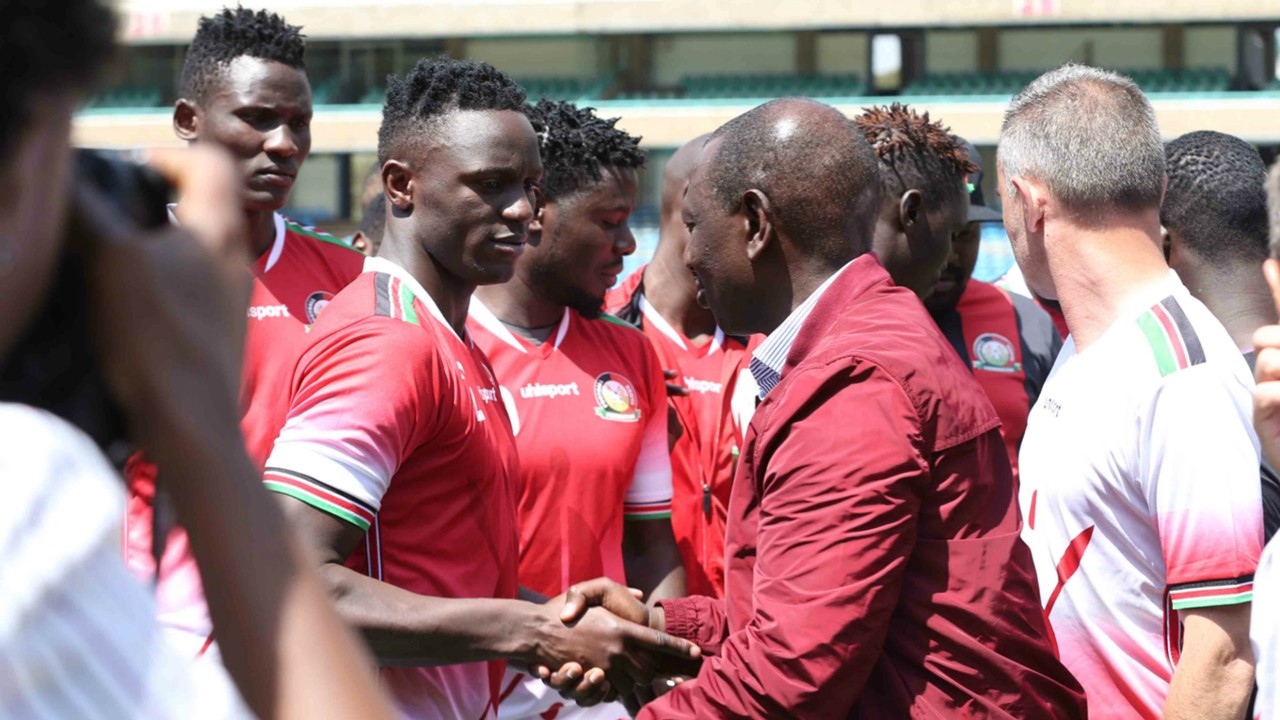 The Government has allocated Sh244 million to facilitate Harambee Stars' participation in the AFCON games.
Ruto repeated the 50 million promise when he visited the team's training camp at Moi Sports Centre, Kasarani just a day to Stars' Afcon qualifier against Ethiopia where he also promised the team a bus.