Days after being trolled over her raunchy performance, Kenyan controversial singer Esther Akoth, popularly known as Akothee, has faced another hurdle in her career after an international music tour was cancelled.
According to reports, South Sudan pulled the plug on the singer's scheduled performance based on her moral standing.
According to reports by the young nation's media outlets, Akothee approached the South Sudan Embassy asking to hold her tour in the country but after deliberations, they decided that she was not fit to perform.
Her request was allegedly well received by the embassy at first but after it was forwarded to the relevant ministry in the country, Dr Nadia and Makuei Lueth concluded that her moral standing was .

'She is a bad influence and lacks self-respect. I watched her performances on YouTube and with the way she immorally behaves on stage, I conclude she is not the right musician to entertain our youth," the outlet quoted Dr Nadia.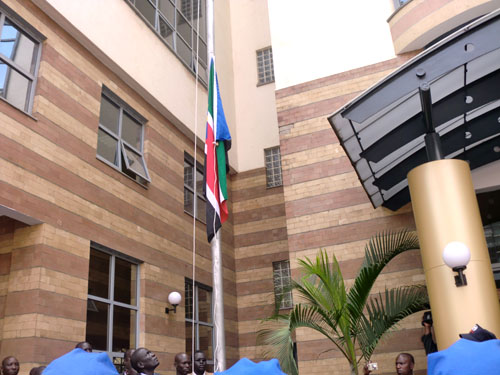 According to Lueth, the musician would still be welcome in the conflicted country but only as a tourist and not a performer based on her history of arrogance and online wars.
'I don't want my kids and relatives to watch a woman spreading her legs while in pants almost exposing her genitals in the name of entertainment. That would be an erotic behaviour for them to copy', revealed Lueth.