Nairobi Governor Mike Sonko on Tuesday morning expressed his relief at the release of Boniface Murage, the man who attempted to smuggle his baby from Kenyatta National Hospital.
He put in a statement after his release: "I'm appealing to other Kenyans to offer good deeds to the less fortunate members of the society as a way of showing generosity. As the Ambassador of good deeds in Africa, I'll be hosting the Good Deeds Day on April 7th to promote good deeds in our society."
Well his mission is already on as Boniface Murage will be among applicants to be considered for employment at the Nairobi City Government in the ongoing beautification programme.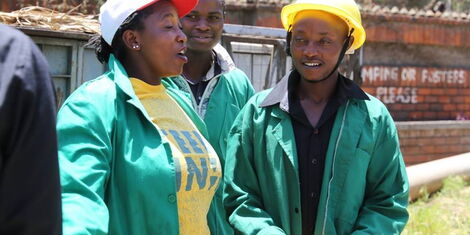 "This is to notify you (Boniface Murage) that you have been offered a job at the Nairobi's Environmental Department," part of a letter from the governor stated.
On his Facebook page, Sonko posted photos on Murage in working attire stating he would continue helping the youth get employment.
"I will continue to offer my support and assistance to the jobless youth in Nairobi as a way of creating job opportunities to the less fortunate in the Society," Sonko noted.