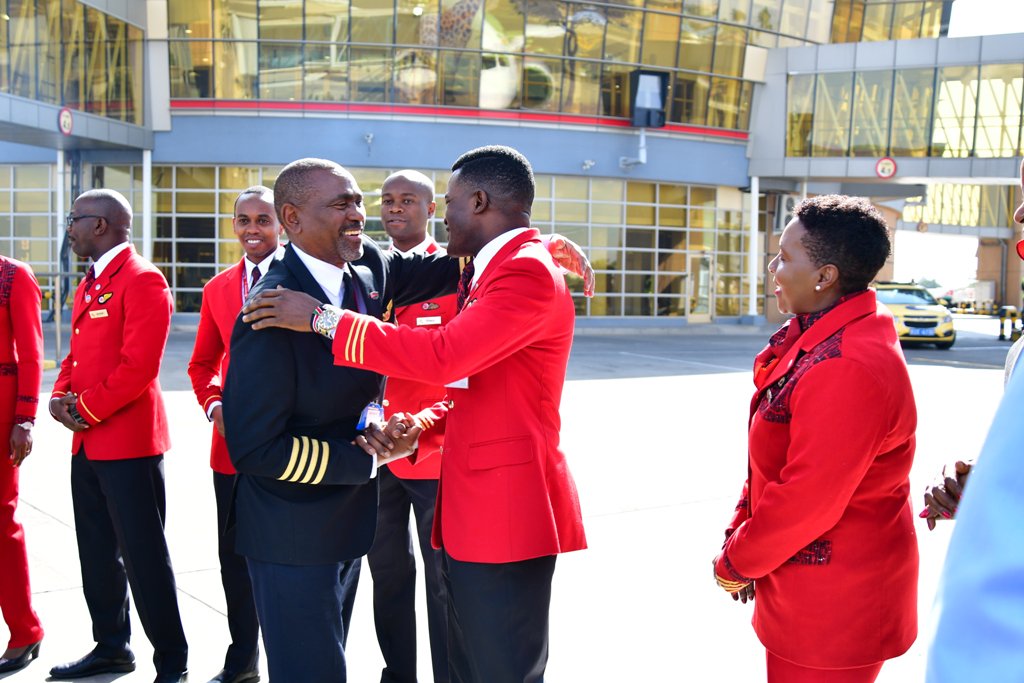 Kenya Airways has today bid farewell to a long serving and loyal employee Cpt. Joseph Kinuthia.
They also gave a message of gratitude for the 42 years of unwavering service, commitment, resilience and sacrifice that he gave to the KQ family.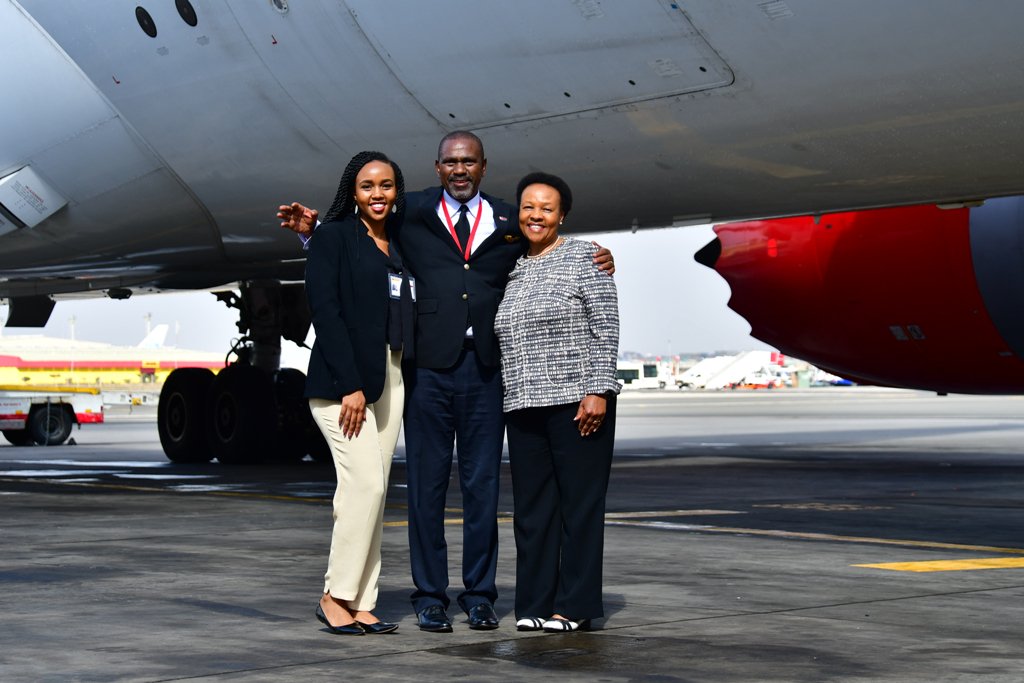 He was the Captain on the inaugural flight to NYC on October 28, 2018, and today counted as his last flight from the US
Kenya Airways mentioned that Joseph Kinuthia was not only a captain but an instructor with more than 24,000 flying hours & a total of more than 16,000 hours of simulator training.
That translates to 8 and quarter years in the sky if he was to fly 8 hours a day daily.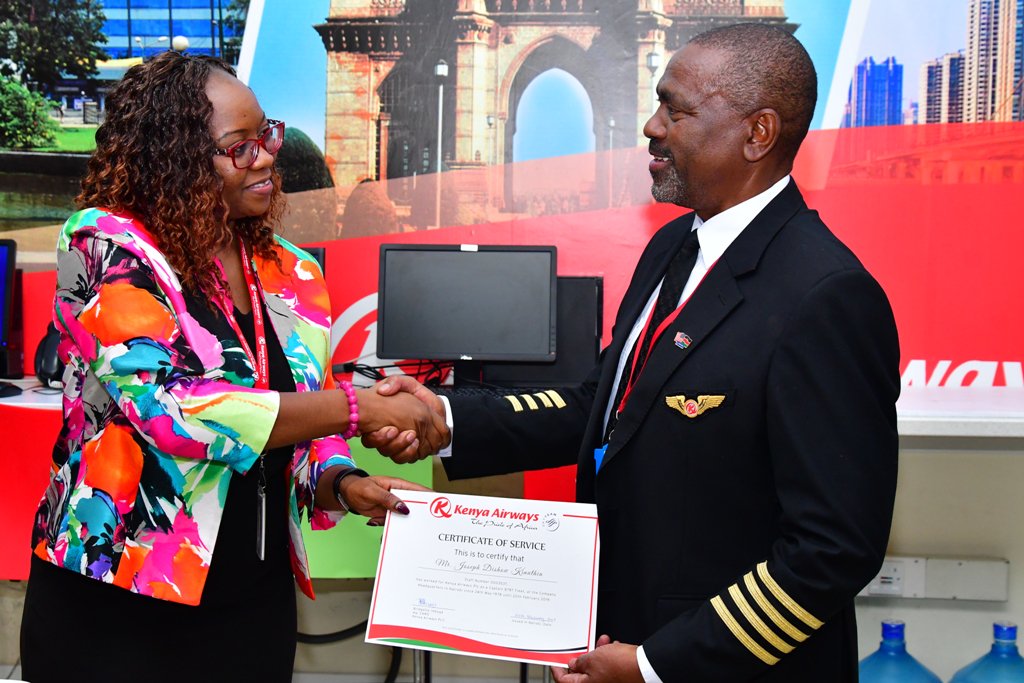 Today we bid farewell to a long serving and loyal employee Cpt. Joseph Kinuthia. Thank you for the 42 years of unwavering service, commitment, resilience and sacrifice that you gave to the KQ family #captkinuthiaKQpic.twitter.com/RrTiNdoGpq— Kenya Airways (@KenyaAirways) February 19, 2019