Ekeza Sacco, owned by David Ngare Alias Gakuyo has received its operating license from the Commissioner of Cooperatives Mary Mungai after being found fit to operate.
The gazetted document stated that the Sacco has met the legal requirements as opposed to claims in 2018 that it had not.
"Whereas the cancellation/liquidation order was invoked and on conditions set out in the Cabinet Secretary for Industry in a letter dated June 25, 2018, which has been complied with. I now in powers conferred to me revoke the cancellation/liquidation order dated March 26, 2018, and reinstate the registration of Ekeza Sacco," read the Gazette notice by Mungai.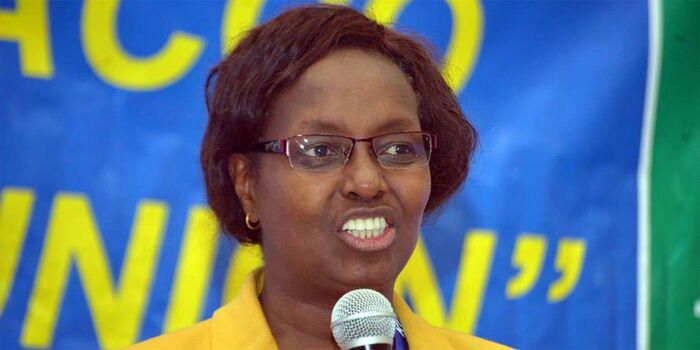 Ekeza closed shop in March 2018 after an order from Mungai came about to close it, citing failure to comply to Sacco's rules.
"Once re-established, Ekeza will have its books regularly audited and the reports submitted to the Sacco Societies Regulatory Authority (SASRA)," read the notice
"I authorise them to take into their custody all the properties of the said society, including such books and documents as are deemed necessary for completion of the liquidation," noted Mungai on the 2018 directive.
The society had 26 branches and Ksh2.56 billion in deposits at the time Mungai canceled the Ekeza Sacco's license through a gazette notice.
Gakuyo happily announced that he will repay the Sacco members its money as a refund of their savings after the announcement of the reinstatement.
"It is my promise to all the 53,000 members of Ekeza Sacco that no one will lose their money. I am selling some of my properties and soon I will repay members all their savings," he added.
The businessman is currently selling his properties as seen on advertisements that include houses, pieces of land and a hotel.