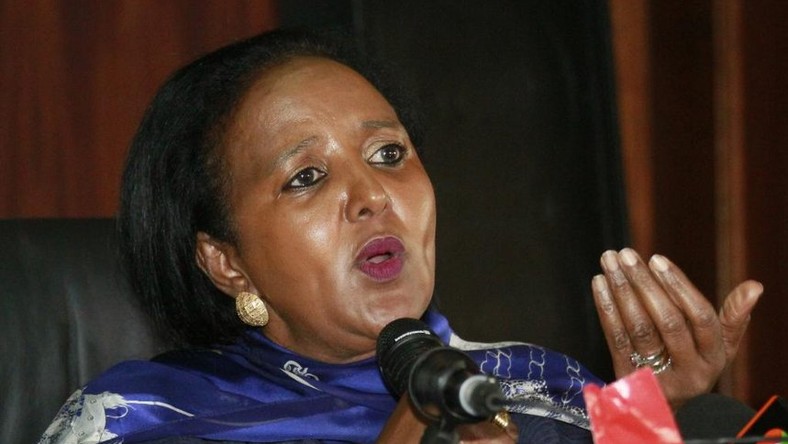 Education CS, Amina Mohamed is expected to explain why textbooks are being supplied in excess to secondary schools – She will also explain why money meant for payment to schools has been delayed
Education Cabinet Secretary (CS) Amina Mohamed has been summoned by Parliament to shed light on claims that textbooks are being supplied to secondary schools in surplus by merchants.
Amina is also expected to explain why there is congestion and delayed release of payments to schools.
A decision to summon Amina was reached after the National Assembly's Education Committee chaired by Tinderet MP Julius Melly held a meeting.
"We want to see the money being used to buy books now go to the development of infrastructure and equipping of laboratories in schools," Melly said.
The MP regretted schools were congested while calling on the government to release funds meant for infrastructure development in learning institutions.
"We are asking the ministry to immediately release infrastructure funds to schools so that they can put in place the necessary facilities," he said.
We also want the ministry to release KSh 22,244 as capitation and not KSh 10,000 as is happening now," added Melly.
The government decision to supply books to schools started in 2018 and this replaced an equally corruption-prone system where institutions bought the learning materials from booksellers.
However, the new system seems not to be working as some officials and the Education ministry has colluded to supply more books than needed.
This is in an effort to cash in on billions of shillings from the sector. The Kenya Secondary School Heads Association (KESSHA), Kenya National Union of Teachers (KNUT), National Parents Association (NPA) and Kenya Union of Post-Primary Education Teachers (KUPPET) have protested against this latest scandal.
KESSHA asked that book supplies be suspended for four years in order to allow schools to utilize what was available.
"There are also issues that need to be addressed regarding selection and supply of textbooks to Form One student," KNUT said.