In Kenya and neighboring nations, matatu (known as mathree in sheng) (or matatus) are privately owned minibuses, although pick-up trucks and estate cars were in the past pressed into service as these East African share taxis. They are usually loud hooked up with loud music, complete with sick graffiti-style artwork, custom designs, flashy lights and onboard entertainment to pull the crowds but that heritage is under threat.
RESPONSIBILITY
City makangas will have to treat you with respect if you are pregnant, an elderly geezer or physically challenged if the Nairobi County Assembly enacts a Bill under deliberations into law. The Bill will also give Nairobians the power to suspend matatu Saccos, but will also protect makangas from rowdy, revolting passengers. Under the Bill, there will be no chewing miraa, smoking, drinking alcohol or abusing drugs either inside a matatu.
LESS PIMPING
The law will deal a death blow to excessive vehicle pimping especially noisy exhausters, hooters, windows tinting and installation of light-emitting diodes(LED). The Nairobi City County Public Transport and Traffic Management Bill, 2018 moved by Eastleigh North Ward Rep Osman Ibrahim Adow provides that the aforementioned persons and others with special needs be given priority like reserving them seats, not making queues, failure to which it will be an offense liable to conviction. The Bill, intended to repeal all defunct Council public transport by-laws has a raft of laws that will govern the sector including a  Public Roads Transport and Management Committee with powers to revoke or suspend a matatu Sacco permits if 75 percent of route users sign a petition submitted to the committee.
IMMUNITY AND MATATU MENANCE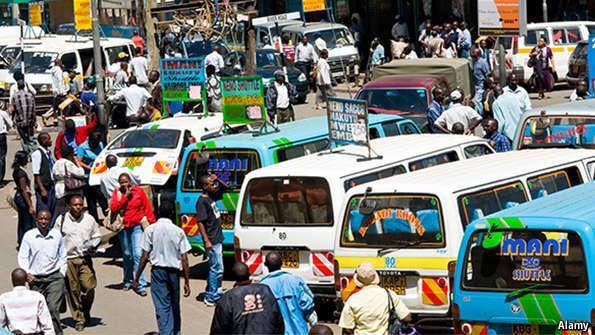 The law will protect the matatu drivers from quarrelsome commuters and route cartels as well who determine if a vehicle will or not pick up passengers at designated bus termini, besides prohibiting passengers from chewing miraa, smoking or drinking alcohol.
Passengers will have to queue and all vehicle engines switched off while at the termini while passengers are boarding. Operators will have to display fare charts and such should not exceed stipulated amount and when hired for a trip, the crew will have to take care of items left behind and deliver them to the passengers and if unable to reach them, take it to the vehicle owner, nearest police station or lost property office and obtain receipt for it.
CONSEQUENCES
Failure to adhere to these rules will attract a fine ranging from Sh50, 000 to Sh500, 000 or six months jail term or both.