A night-guard at a popular night club in Kambu area, Kibwezi Constituency was killed while the manager sustained injuries, as armed thugs forcefully made their way into the premises and made away with Ksh 2000.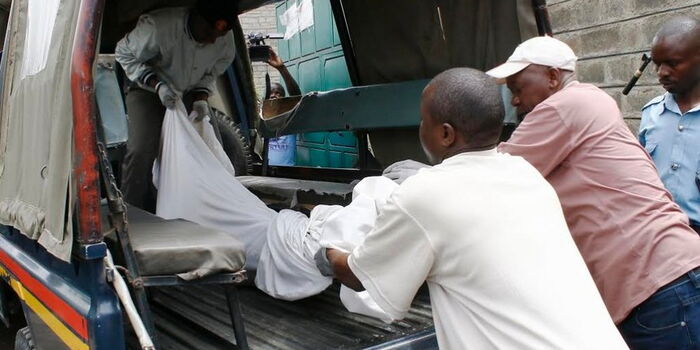 Kibwezi Officer Commanding Police Division (OCPD), Ben Changulo, affirmed that the armed robbery incident occurred during the early hours of Tuesday morning.
"The guard was hit with a blunt object on the head in the 5 am incident and died at the scene but the manager survived the attack. He is admitted to the hospital," Changulo added. The body of the deceased was then taken to Makindu Sub-county Mortuary.
Area residents who found the body of the club bouncer convened a meeting over the rising insecurity within the locale was the main agenda.
All business establishments were closed as residents made their way to the meeting so as to air their security grievances.
The locals believe that the same gang is behind several robberies that took place across petrol stations in the area on Monday night.
"We will tell you what next after resolutions of the assembly. But you can see we are not safe anymore. We have to do something before all of us are killed," a trader revealed.
The latest attack comes barely a month after a 47-year-old George Mutunga, a local businessman who owned several M-Pesa shops was gunned down in the same area by unknown assailants.
Kibwezi Assistant Commissioner, Vitali Ogur, had assured the area residents that the perpetrators would be apprehended as investigations were ongoing, but there have been no arrests reported yet.