Robert Nesta Marley, (Bob Marley), would be 74 years today. The legend died at the age of 36 due to melanoma, but having left a huge impact till today.
He will be remembered beyond his dreads and weed due to these reasons:
Firstly, Bob Marley didn't just smoke herb recreationally, he was a strong believer in its medicinal, spiritual, healing qualities as well as using herb as a product of empowerment against political oppressors. An excerpt from one of his several quotations on religion, shows how he was a strong Rastafari.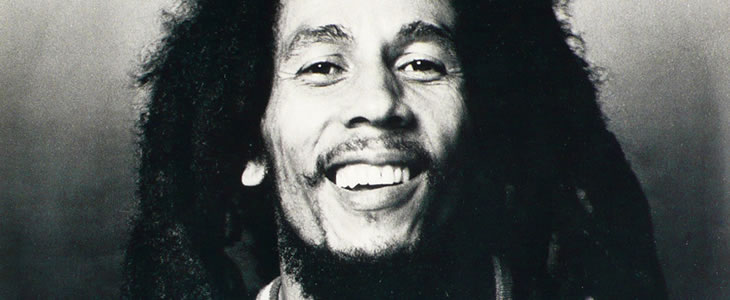 He gave the following response:
Interviewer: "Can you tell the people what it means being a Rastafarian?"
Marley: "I would say to the people, Be still, and know that His Imperial Majesty, Emperor Haile Selassie of Ethiopia is the Almighty. Now, the Bible seh so, Babylon newspaper seh so, and I and I the children seh so. Yunno? So I don't see how much more reveal our people want. Wha' dem want? a white god, well God come black. True true
Coming from a humble background, the icon was generous with his wealth. He bought houses and supported many of the poor in Jamaica. He rose from poverty to an internationally recognized legend, yet still maintained a humble nature.
The legend influenced a revolution with his messages about fighting against Babylon. Bob lived a life dedicated to free-choice, spiritual guidance and was shot at for his non-political party affiliations. He was actually awarded the United Nations' Peace Medal of the Third World' in 1978 .
He dedicated his life to his beliefs and was the voice for a generation fighting for basic human rights and equality and he was committed to fighting oppression, which is recognized today through The Bob Marley Foundation devoted to helping people and organizations in developing nations as quoted by The Odyssey.
Through his music and philanthropy, Marley's legacy lives on.