Have you ever listened to Dogo Aslay's song Mhudumu? The song calls on a bar tender to continue giving you alcohol, and this might be what happened to a senior police officer while in bar. West Pokot Administration Police Inspector, Festus Mutuku, collapsed and died on Tuesday at a bar located in Nyeri County.
The AP boss, who was consuming alcohol at a bar in Nyaribo, was visiting his wife who lives and works in the area.
According to reports, revellers in the bar when Mutuku collapsed saw him consuming an alcoholic drink, which they suspect was sub-standard.
According to Hot 96, Mutuku was a regular client at the bar and had ordered a quarter kilogram of meat before he met his death.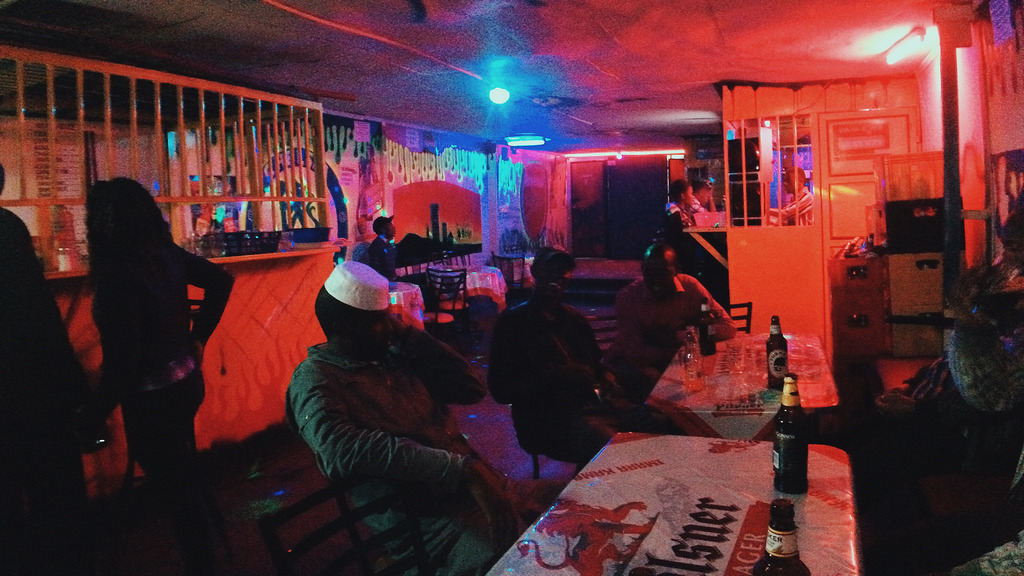 This comes months after a case of an Administration Police Officer who abandoned his gun in a bar and started beating villagers in Embu.
The officer got drunk at a bar in Kianjokoma town before he left without his gun, which he had placed against the wall.
He later attacked an old man before Embu residents pounced on him in protest.
Regular police officers are said to have intervened and rescued him from residents before recovering the gun from the bar and handing it over to his bosses for safe keeping.