The car that transported the Dusit terrorists has turned out to be a really haunting evidence driving investigators round in circles.
Yesterday services at the National Transport and Safety Authority (NTSA) were Wednesday paralysed as police arrested senior staff members alleged to have facilitated registration of the DusitD2 terror attack vehicle.
The raid, which was conducted by the Ati-Terror Police Unit (ATPU), disrupted crucial services such as application of digital driving licences.
Today in another developed clue, Nyeri residents, on Wednesday, raised an alarm after they spotted a car similar to that used in Dusit D2 attack parked outside Posta Corporation.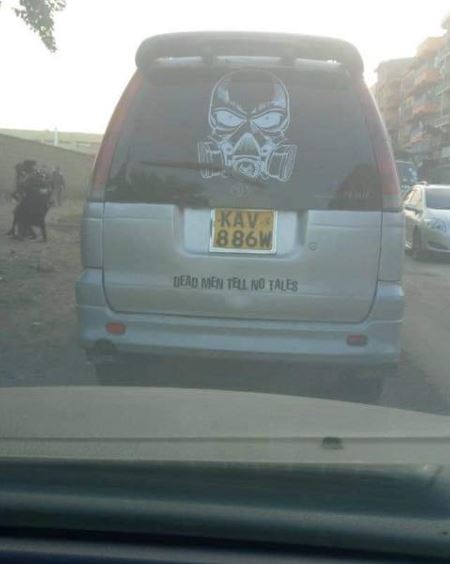 The car consisted of graffiti of a skull emblazoned on its rear window with words underneath that read "Dead men tell no tales."
A note from the area Director of Criminal Investigations (DCI) revealed that the three occupants of the car appeared to be armed and preparing for another attack.
"A motor vehicle…was spotted at Nyeri Posta at around 14:00 hours. It had three occupants of Somali origin who were believed to be armed and preparing to commit a felony," read the statement.
DCI further alerted the residents to make a report to their offices for arrests to be made.