Omare a Hope Well high school teacher was attacked as he walked home in the evening and hit by a blunt object that opened up his skull leading to his untimely death. This was linked with students whom he confisticated their phones.
Kenya National Union of Teachers chair Wilson Sossion said the murder is an indication of a failed Quality Assurance and Standards System that now poses danger to the successful delivery of sustainable and equitable education in the country.
"If students can plan and execute the murder of their teacher, it means no teacher is safe in the school environment," he said.
Sossion called on the Education ministry and the TSC to step in and protect teachers and restore the diminishing respect towards them.
Sossion noted that over the past three years, hundreds of teachers have been attacked by students with parents joining the fray in extreme cases.
Majority of the cases occurred after teachers took disciplinary action against students.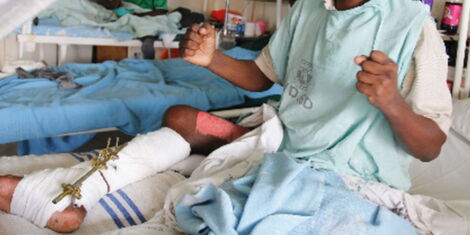 Among the most highlighted case include that of July 2 last year where six non-local teachers were critically injured by students at Chalbi Boys High school, Marsabit.
Parents at the school sided with their children and shielded them from arrest.
They claimed three of the teachers had been intimidating and provoking their children over the cancellation of the 2017 KCSE examination results.
Sossion said the acts of mob justice have left teachers traumatised and unable to discharge their roles to expected standards.