Without people a leader can't get elected and so the relationship and work between the two should not only be taken care of but also respected enough to involve both in the party in ecisions especially since the elected is working for the elector.
He has earned certificate of public participance and development and now he is growing the ambition into a  movement.Makueni Governor Kivutha Kibwana on Wednesday presided over the launch of the Kenyan chapter of the Movement for Community-Led Development.
According to the description on the Movement's website, their objective is set towards ensuring that women, men and youth can discover their voice, assert their rights, and mobilize action to achieve their aspirations.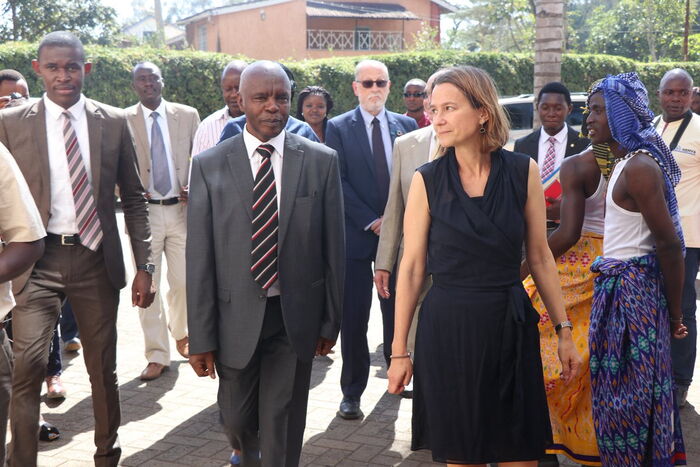 "The launch of the Community-led development movement- Kenyan chapter heralds the passing of the button to the people of Kenya to make the dream of devolution a reality," Governor Kibwana noted.
"I'm persuaded that community-led development is a means of governance for poverty eradication, sustainable development and society transformation.
"Politicians should stop seeing the establishment of public participation mechanisms as a threat to their power," the Makueni county boss advised.
The country's where the Movement has footing include Netherlands, UK, Mexico, Benin, Burkina Faso, Ghana, Malawi and Uganda.
Kibwana has in the past indicated that he runs his county on a public participation model exercised at all levels.