A member of the Kisumu County Assembly has been arrested for allegedly forging a university degree.
Pamela Odhiambo who represents Manyatta B is said to have used the fake document as one of her academic credentials that enabled election officials to clear her to contest for the seat in 2017.
On Wednesday, Ethics and Anti-Corruption Commission (EACC) detectives nabbed her at around 1 pm and held her at their officers while grilling her.
According to Aura Chibole, EACC deputy director for Western Kenya region, the commission has been investigating the matter for several months to unearth the truth.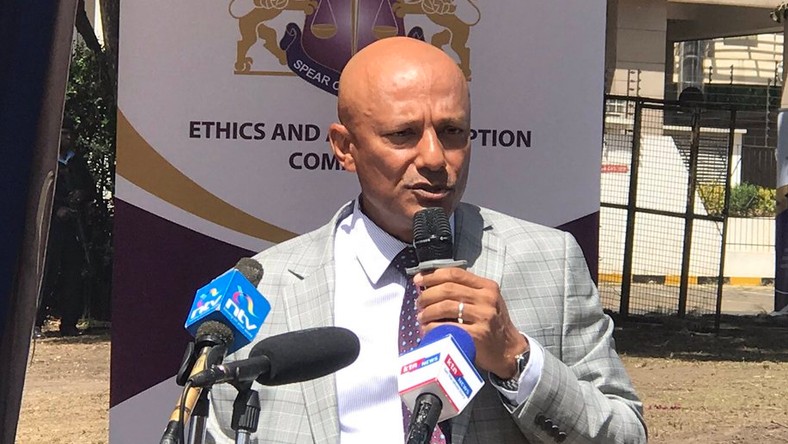 He told journalists that the suspect forged a degree of KCA University and was assisted by another suspect who is still at large.
"The suspect forged completion of a University program at KCA University and presented the same to authorities before the 2017 elections," said Chibole.She is said to have been assisted by a former staff of the institution to get the certificate.
The detective said that the suspects will be charged in Kakamega with counts of forgery as well as utterances.During her arrest in Kisumu, members of the public had turned to witness her arrest in what the commission said also informed their decision to charge in Kakamega and not Kisumu.
"KCA University also confirmed that the degree was fake and the person who aided her has since left the university but we are trailing the person," said Chibole.
The investigations began around March last year with the detectives saying that they have enough evidence to prove the case after a complaint was filed by the public.
Ms Odhiambo is among the three MCAs who survived the wrath of MCAs who voted out almost all members of the first county assembly.In her first term, she was nominated by the Orange Democratic Movement (ODM) before she dislodged former MCA Nereah Okombo for the seat.