A source has revealed that a twin attack was planned to take place on Tuesday one at Nairobi Dusit and the one at Mombasa.
According to reports, Mombasa attack was to happen at two shopping malls and a bank and was scheduled to take place an hour after the Riverside ambush.
However, the perpetrators grew cold feet after security agents intercepted communication between the two sets of attackers.
The terror group that was tasked to execute  the Mombasa attack called off the plan after realising that security had been beefed up, noticeably along the Mombasa-Malindi highway.
It is believed that the attackers, numbering about 10, sneaked out of Boni Forest and camped at a hotel in Malindi for a week during which they communicated with another group back in the forest.
The latter group was to ferry weapons and explosives that were to be used in the attack.
However the plan did not go upto their expectation as there was a delayed and in the process as well as communication between the Malindi group and the Nairobi attackers.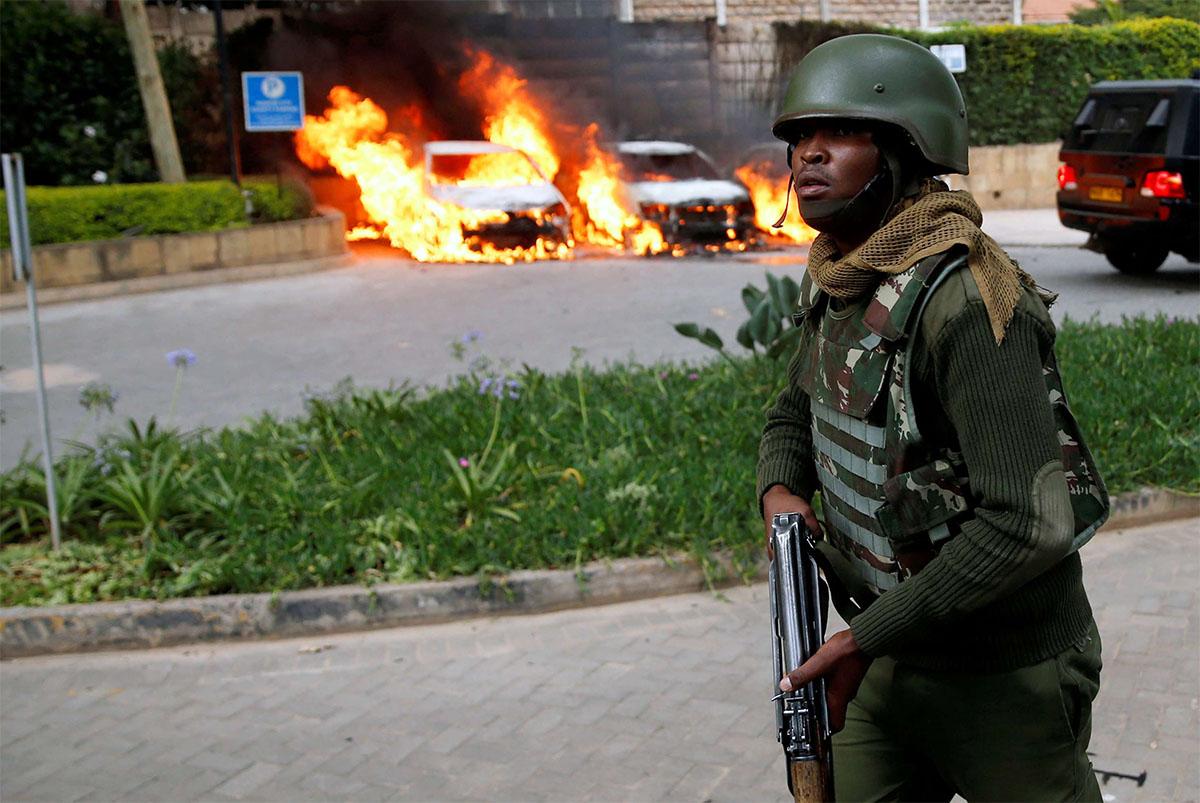 According to a source who sought anonymity said, "We received information that the terrorists had planned twin attack in two major cities Nairobi and possibly Mombasa. This prompted an increase in levels of preparedness to counter any possible attack."
While giving his statement, Coast Region Police commander Marcus Ochola, "We have an ongoing operation in parts of Bondeni and Majengo where our officers are still on the ground. However, l would not wish to divulge more on the operation,"