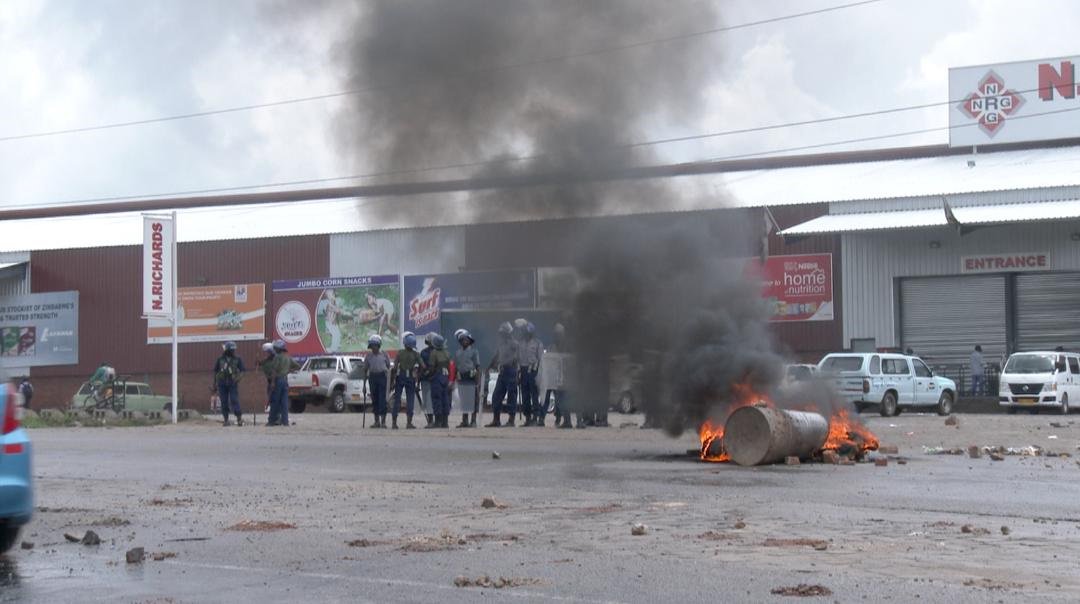 Several people have been killed and some 200 arrested during protests in Zimbabwe after the government raised the price of fuel in an attempt to tame the worst economic crisis in a decade.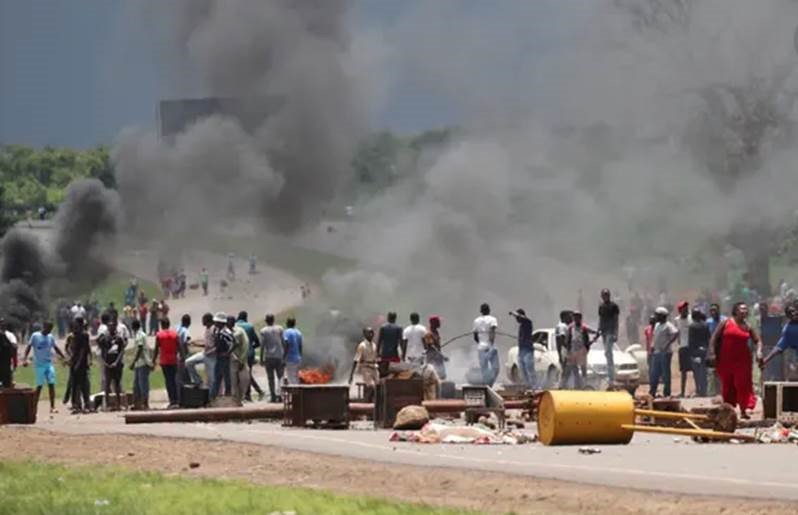 Police fired tear gas in the capital Harare and second city Bulawayo where protesters barricaded roads, burned tyres and chanted songs against President Emmerson Mnangagwa, who put up fuel prices in the hope of easing a currency shortage.
The Human Rights Forum, a collective of local groups, said it had received reports that five people had sustained gunshot wounds.
The opposition Movement for Democratic Change said its Harare headquarters was torched late on Monday but the fire had been put out. It did not say who was behind the attack.
The authorities are keen to avoid a repeat of post-election violence in August in which six people were killed after the army intervened.
Riot police patrolled downtown Harare as army helicopters circled above. Businesses closed early and schools called parents to pick their children, fearing violence.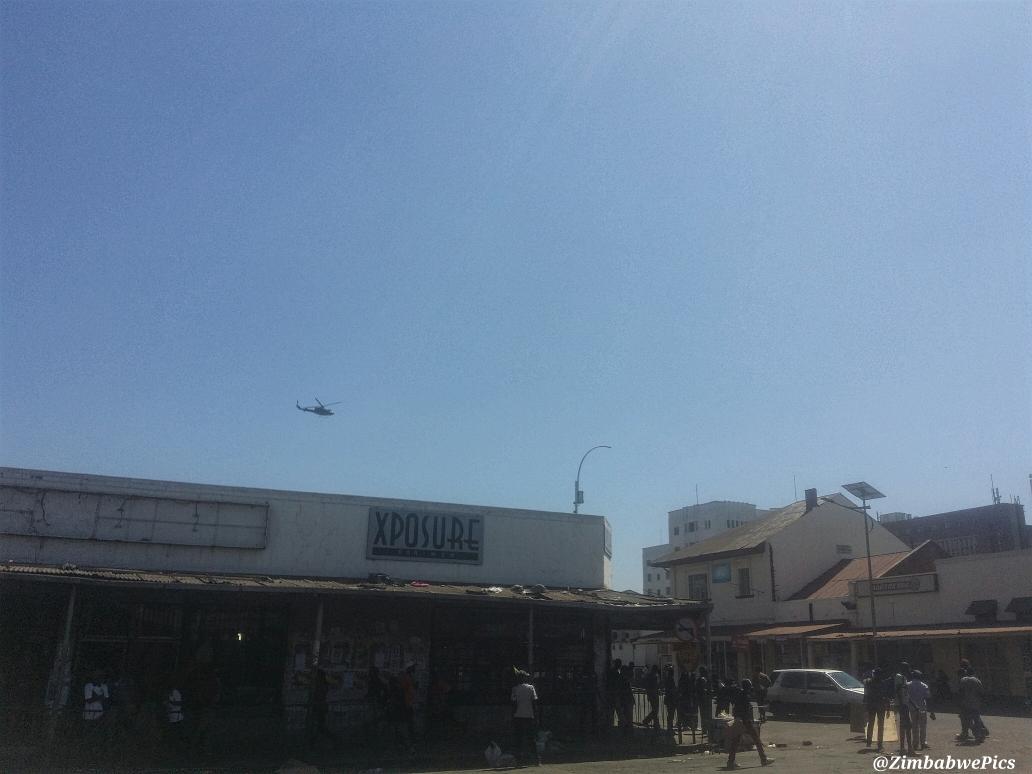 The main labour union called for a three-day stay-at-home strike starting Monday and central Harare was deserted by 4 p.m. Commuters walked home from the city centre because there was no public transport.
"I am stranded in town now and I have no idea how I am going to go home," resident Leeroy Kabanga told Reuters.
Airline Fastjet cancelled its remaining flights to and from Zimbabwe on Monday due to the unrest.
A police car was overturned by rioters in Bulawayo's Pumula suburb today when disgruntled citizens protested against the 150% fuel price hike announced by President Emmerson Mnangagwa on Sunday.