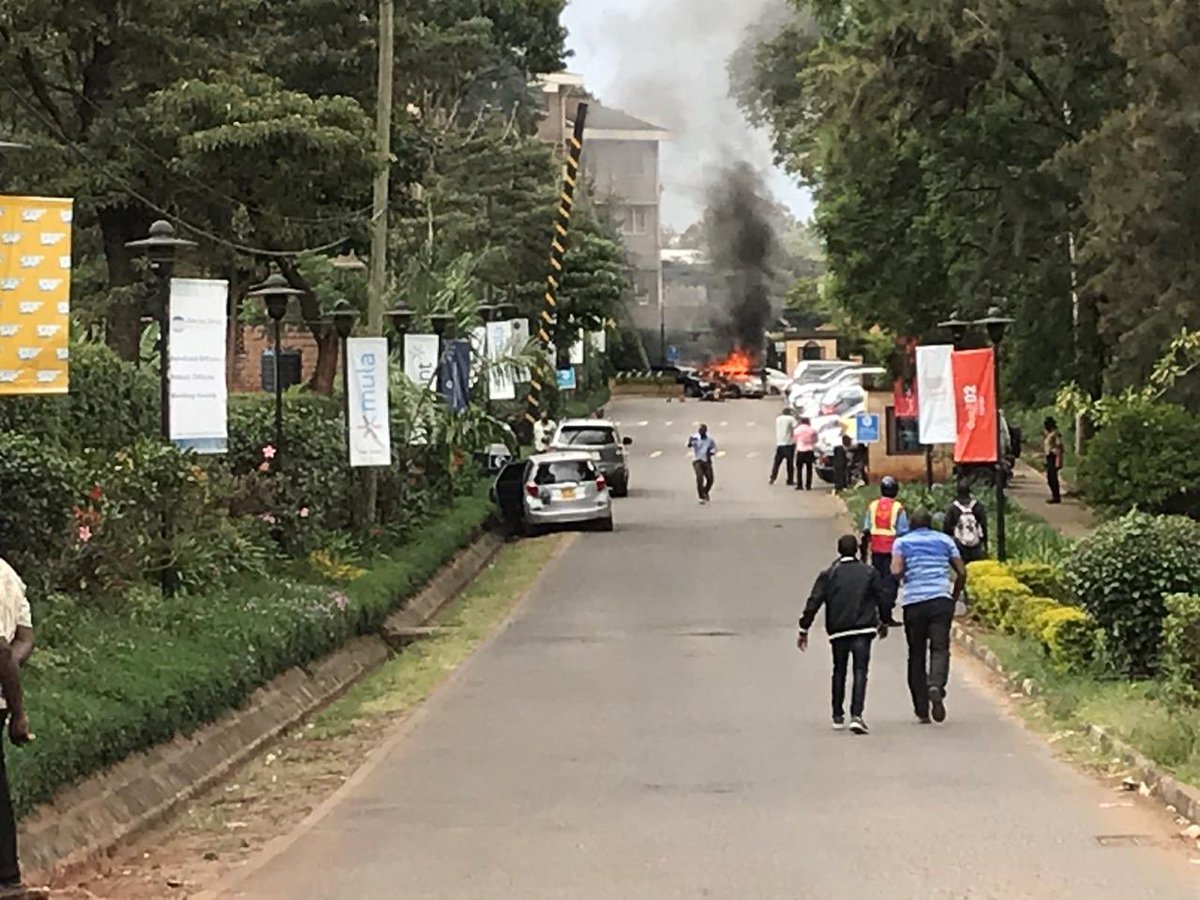 Police in Nairobi are on high alert after terrorist are said to have taken hostage a hotel in Nairobi ,westlands area and opened fire .
The incident is said to have started with an explosion followed by heavy gunfire at 14 Riverside in Westlands, Nairobi.
Pictures of a cars on fire were circulating online and heavy smoke can be seen billowing from the area.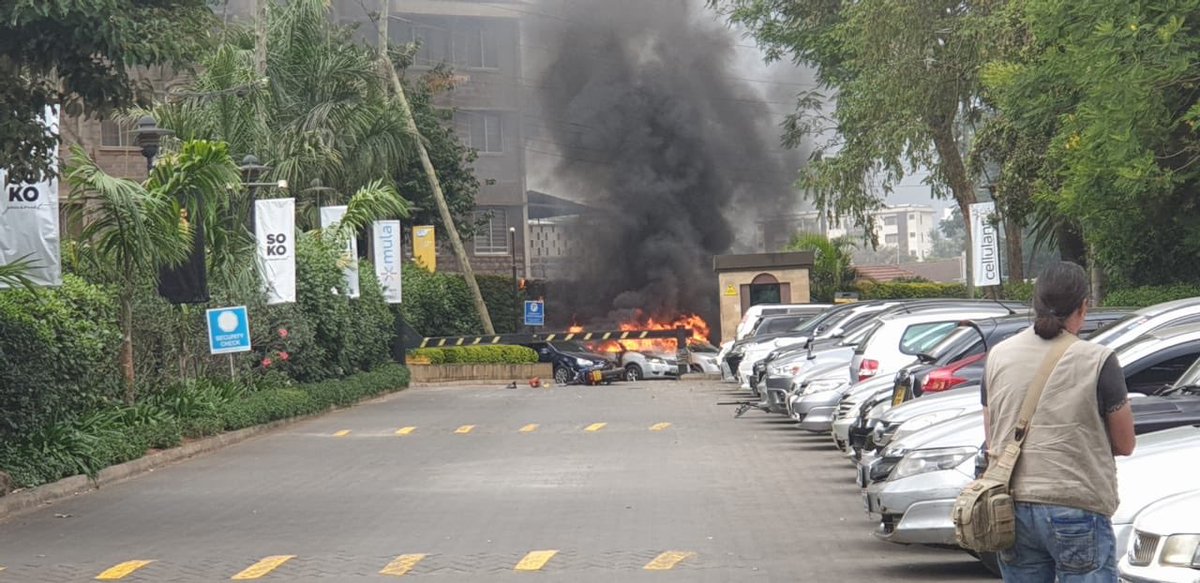 Police also believe there are people trapped inside the buildings.
Kenyans have been asked to keep off the area as police comb the area for any terrorist who could be on the run.
A vehicle that is believed to have been used by the terrorist was seen parked in the area as police kept off to establish if it has explosives.
The terorist are said to have parked the car and walked into the building and hurled a grenade.
BREAKING: Gunfire reported at 14 Riverside drive Chiromo, Westlands area. More details to follow#GetTheWholeStory pic.twitter.com/XxipfxelSH

— The Standard Digital (@StandardKenya) January 15, 2019