Police are still battling armed assailants who staged a terror attack at 14 Riverside Drive near the dusitD2 hotel in Nairobi on Tuesday.
One suspect was, on Tuesday, arrested in 14th Riverside Drive attack at Hotel Dusit D2. Police confirmed that at the same time many people had been rescued.
Inspector General of Police Joseph Boinnet added that that the hunt for attackers, who he believes could be terrorists is still on.
"We regret to confirm that at approximately 3 pm today, a group of armed assailants attacked the Dusit Complex in a suspected terror attack.
"Security and emergency forces immediately responded to the incident and have cordoned off the area. The situation is being managed and residents are being screened and evacuated from the are," he stated.
The stated that the armed criminals were currently holed up in the hotel and special forces were in the process of flushing them out.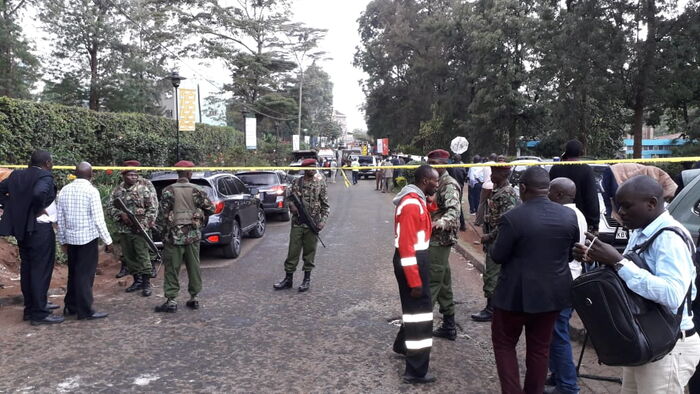 "However, we regret to inform that there have been injuries in the attack and we are in the process of confirming the numbers and types of injuries incurred.
"We have been vigilant throughout the holiday season and therefore all public and other hotel premises remain under close watch," Boinnet conveyed.