Suspected terrorists have staged an attack at 14 Riverside Drive in Westlands area of Nairobi near the dusitD2 hotel.
The attackers, said to be six in number, arrived at the area at around 3.30pm on Tuesday and soon after a bomb was detonated followed by heavy gunfire.
Security officers drawn from various teams including the elite recce squad have since been deployed in the area.
Officers at the scene said the attackers came with a vehicle wearing a bulletproof vest ready to attack."Several hostages have been held in Dusit hotel and we are waiting for back up," the officer told reporters
The terrorists arrived at dusitD2 Hotel on Riverside Drive, Nairobi in a silver 5-seater hatchback and walk toward security officers at the hotel's gate, where they throw an explosive at the security agents.
Bomb Disposal Unit Officers have so far managed to detonate explosives left by the attackers in one of the vehicles which were left outside the Dusit complex.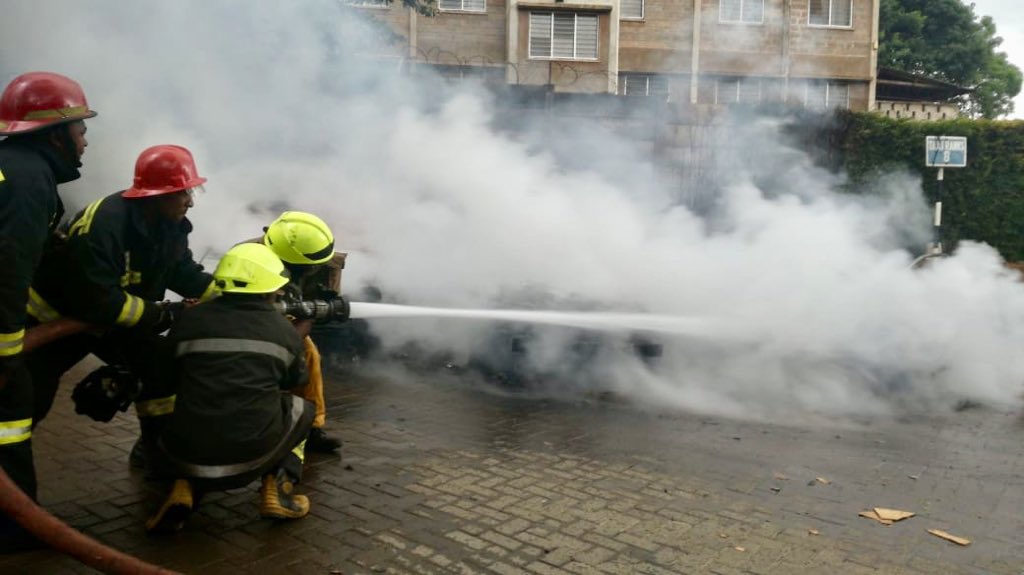 Three people were confirmed dead in the 14 Riverside Drive attack even as hundreds of people were confirmed to have been rescued from the incident whose responsibility was claimed by Al-Shabaab Militia Group.
Al Shabaab have claimed responsibility for the attack.
"We are behind the attack in Nairobi. The operation is going on. We shall give details later," Abdiasis Abu Musab, al Shabaab's military operations spokesman, told Reuters.