Despite the hits he has been taking,Deputy President William Ruto has said the unity of the country cannot be compromised no matter who wins or loses an election.
During a meeting with religious leaders in Sugoi on Friday, the DP said the government will not sit back and watch as some individuals try to perpetrate the politics of hate or ethnicity.
"We do not have a place for this kind retrogressive politics. Leaders must seek to further harmony, togetherness and development in Kenya," said Dr. Ruto.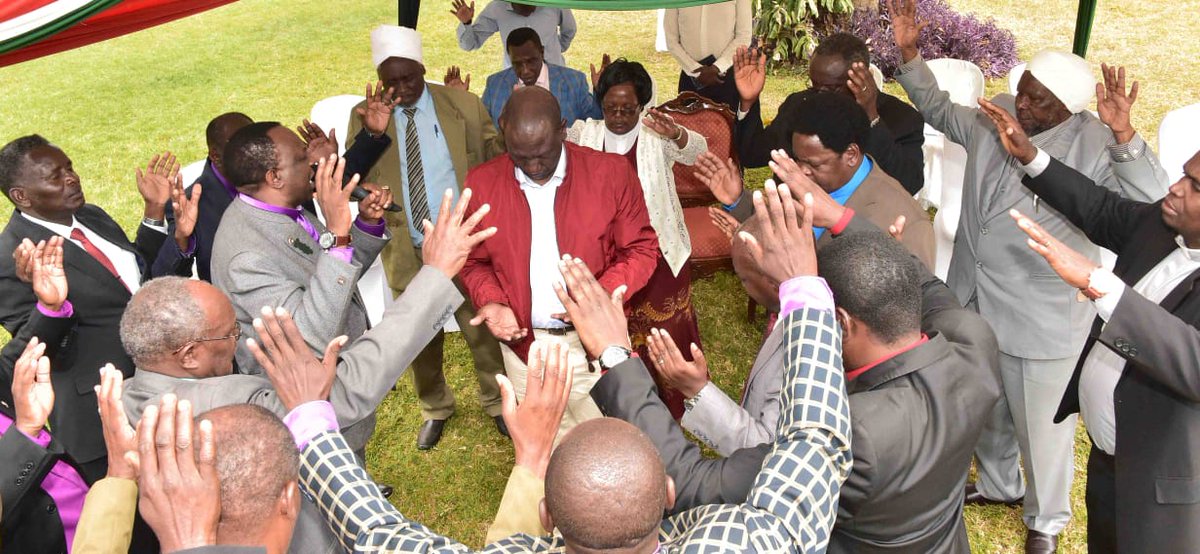 He also asked religious leaders to work with the government in bringing Kenyans together, saying that they are powerful conduits to positively change the society.
"I invite the political class to refine their messages for the well-being of our country, we all want to forge one country.
DP William Ruto also broke his silence over the raging debate on alleged neglect of Central Kenya by the Jubilee administration on development.
Whereas the DP concurred with leaders who have openly expressed dissatisfaction with the ruling coalition's development record in the region, he asked them to use appropriate means in addressing the issue.
"After projects promised for decades became a reality under Jubilee, many Kenyans, especially Jubilee members understandably are asking us for more," the DP said in a tweet on Tuesday.
"Jubilee members must, however, use the appropriate mechanism to channel matters concerning us and avoid unnecessary negative debate that only undermine the party , the party leadership and the President," he said.
Ruto told the antagonists to understand that all development projects across the country can, and have only been implemented subject to the availability of resources.