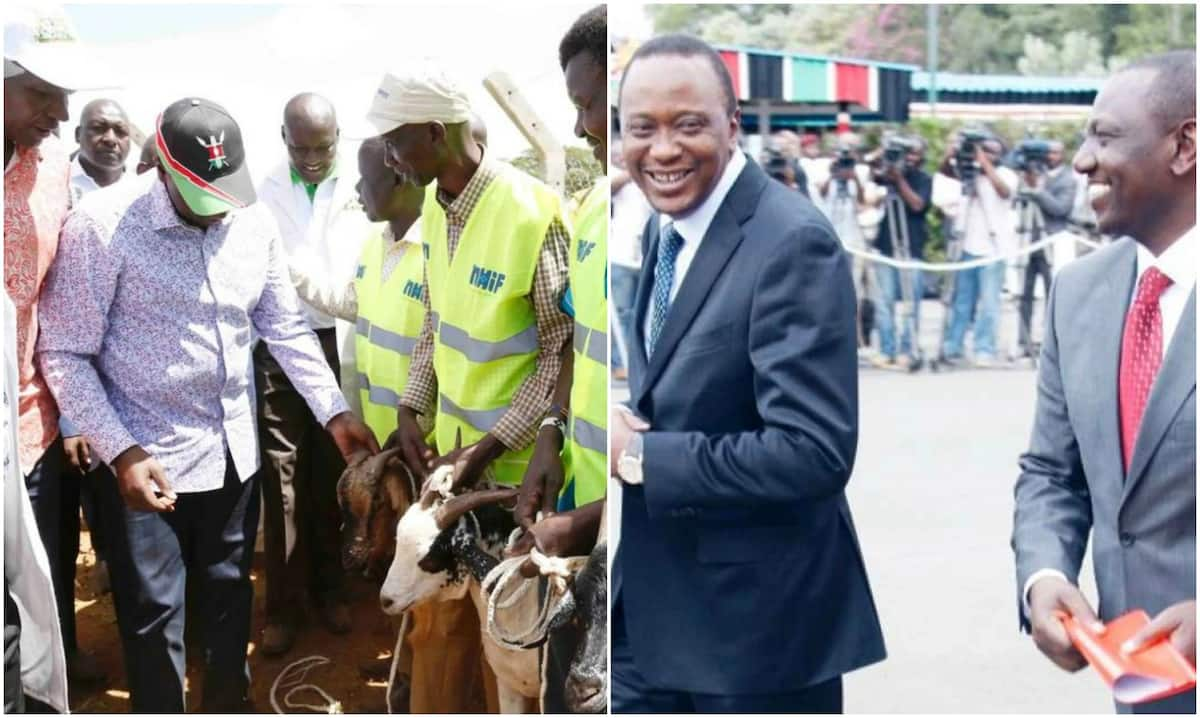 After a wonderful day yesterday for DP Ruto who is now a Doctor following attaining PhD in Plant Ecology and the many other things he achieved wouldn't you wish to host him in a harambee following his presumingly good mood?
Well a goat auction fair beat you as the President Uhuru Kenyatta and Deputy President William Ruto on Saturday spent a combined Ksh.10 million during the Kimalel goat auction and cultural fair in Baringo County.
President Kenyatta spent Ksh.4 million while DP Ruto spent Ksh.6 million during the event where at least 2500 goats were sold.
The goats were sold at Ksh. 10, 000 to Ksh.12, 000 each; which means the DP bought between 500 to 600 goats while the Commander-in-Chief 300 to 400.
A total of Ksh. 25 million was collected at the event which brought together various leaders from the county and the country, at large.
DP Ruto is, however, no stranger to goat auctions as he, last year, spent a staggering Ksh.12 million for 1,000 goats at the 2017 edition of the Kimalel goat auction.
Mr. Ruto walked into the December 2017 auction with the millions in a brown suitcase and put it next to himself. When the auctioneers and the goat farmers tried to figure out where the KSh.12 million was going to come from, the DP pointed at the suitcase saying: "Chukua hiyo bag, kuna 12 million hapo ndani." (Take that bag, there's 12 million inside.)
In September this year he bought another 1,400 goats collectively valued at Ksh.10 million at a goat auction in Kajiado County.
Mr. Ruto said the goats belonged to him and President Uhuru Kenyatta with each giving Ksh.5 million each for 700 goats.