A lot has been said about the capabilities of the DPP Noordin Haji to end corruption in government. Even though several high profile individuals have been arrested in cases ranging from misuse of office to corruption, nobody has been convicted at this moment.
But that is about to change, as the DPP is on the road to winning his first case. The unfortunate persons in this story is going to be Kenya Power bosses Ben Chumo and Ken Tarus.
The KPLC bosses are accused of procuring faulty and substandard transformers that saw the public loss more than sh. 6.4 billion shillings. Their case commenced on Monday at the Milimani Law courts before Senior Principal Magistrate Felix Kombo.
And to show that he means business, the DPP told the court that he had 45 witnesses who will testify against the KPLC bosses. The prosecution told the trial court that it will tender strong evidence against the accused persons & will give an oral evidence in the trial.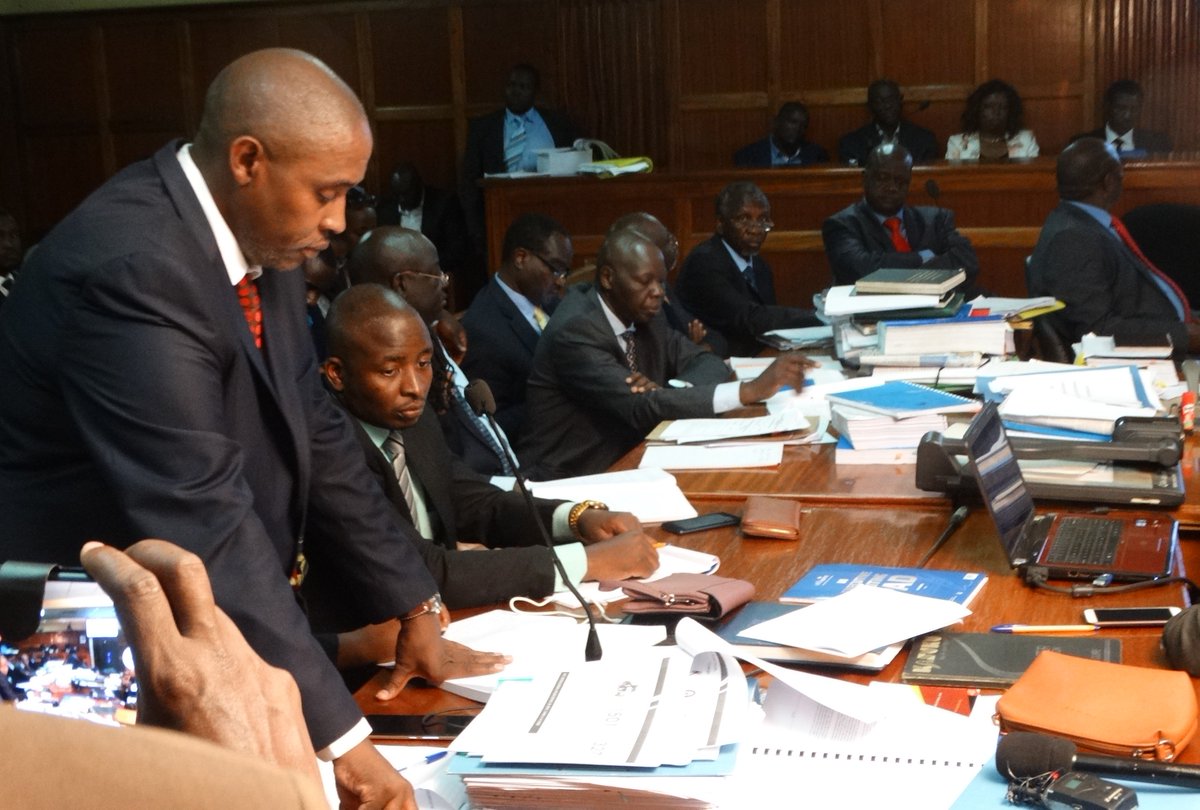 First witness on the stand was Linus Murithi, a Senior Capacity Building Officer Public Procurement & Regulatory Authority (PPRA) told court that he was appointed by PPRA's MD to analyze KPLC's tender documents and that DCI had requested for the analysis.
And his findings were damning:
Murithi told court that the analysis indicated: 1. Some members of the tender committee didn't have appointment letters from authorizing officer; 2. Others didn't participate in the process despite being nominated; pic.twitter.com/nfizIjN8uj

— ODPP_KE (@ODPP_KE) December 17, 2018
Murithi added that: 3. Tender evaluation criteria wasn't disclosed when writing the final tender report. The accused are charged with conspiracy to commit economic crime, aiding commission of felony and abuse of office. pic.twitter.com/Y89bMy9PHf

— ODPP_KE (@ODPP_KE) December 17, 2018
This is damning evidence that could see these corrupt guys rot in jail. The hearing will continue on Tuesday.
Do you believe the DPP will put the KPLC bosses behind bars?