Imagine employing a person who can't sit down and do his job. This is the story of Kenyans and their politicians who are master minds at convincing and extorting the public.
According to reports,Members of Parliament have increased their travel budget by 398% in 3-months marking a significant rise in the annual expenditure.
The Controller of Budget (CoB) reported that the legislators spent Ksh 508.6 million in the three months to September.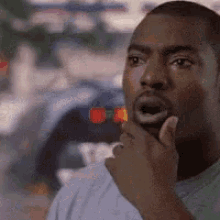 During the same period in 2017, used Ksh 102.9 million in the same quarter under the foreign travel budget vote.
In contrast, the Ministry of Foreign Affairs – which has most of its official duties outside the country – spent Ksh409.3 million on foreign travel in the three months.
On the other hand, the Ministry of Sports which equally engages in various foreign missions spent Ksh 70.8 million on foreign trips.
The foreign travel expenditure by the National Assembly's hiked to Ksh 324 million over the period under question while another Ksh 184.6 million was spent by the Parliamentary Service Commission.
Besides, the MPs reportedly spent an additional Ksh 669.9 million their local trips.
The increase in foreign travel expenditure signify a sharp deviation from a rallying call by President Uhuru Kenyatta and the Treasury seeking to cut on non-essential expenditure.
In September, the President announced a raft of bold austerity measures including on foreign travel as "a balance short-term pain and long-term gain" under some.
"These budget cuts ask of us in government that we tighten our belts. It also ensures the sacrifices made by tax-compliant Kenyans are matched by discipline from all of us in the public service," he noted.