As scandals continue to emerge between the police and the Mwananchi the country's security seems to be growing worse in some communities who for sometime now cannot spell the word peace.This has escalated to re-introduction of a curfew in the areas.
Narok County Commissioner George Natembeya has imposed a 12-hour curfew at the clash-prone areas in Narok South following ethnic violence that has so far left one dead,15 injured and 25 houses torched.
Addressing Journalists at his office, the county commissioner said the 6 pm to 6am curfew will also include ban on gatherings."We are going to restrict movements in the area to ensure that planning of violence will not happen," said Natembeya.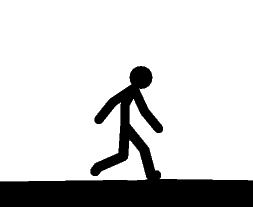 Among those attacked in the wave of violence include a Kenya Forest Service (KFS) officer based at Kass FM who had gone to buy a cigarette at a local shopping center.
Mr Natembeya said the officer was attacked with machete on his neck and was rushed to Narok Referral Hospital where he is recuperating.
Earlier reports however revealed that one person was killed while five others sustained arrow wounds following renewed tribal violence between two warring communities at Ololoipangi area of Narok South subcounty.
It is suspected the violence was sparked off by a missing cow that was initially thought to have been stolen on Friday night but was later found in a thicket on Saturday morning.
Tension remained high in the area after the two tribes continued fighting in suspected retaliatory attacks.
The affected areas are Ololoipangi, Nkoben and Oloruasi.
Narok County Commissioner George Natembeya said that those injured sustained arrow and spear wounds during the dawn attacks and were rushed to Ololulung'a sub county hospital and Narok County Referral Hospital.
He downplayed claims that the fresh violence erupted after cattle rustling.
The administrator called had on the residents to remain calm as the government has deployed GSU officers and other security personnel to calm the situation.
Natembeya appealed to the communities to embrace peace noting that only peaceful co-existence will stir development in the area.
The renewed violence came just two days after Natembeya lifted the curfew that had been imposed after peace returned in the area.