President Uhuru Kenyatta on Wednesday outlined the progress made so far in his Big Four agenda for economic growth, which he unveiled a year ago. Food security, affordable housing, manufacturing and universal healthcare are the four development linchpins that Mr Kenyatta's administration pledged to focus on during his second and final term in office. The Jubilee administration now has four years to ensure that economic plan is fully implemented.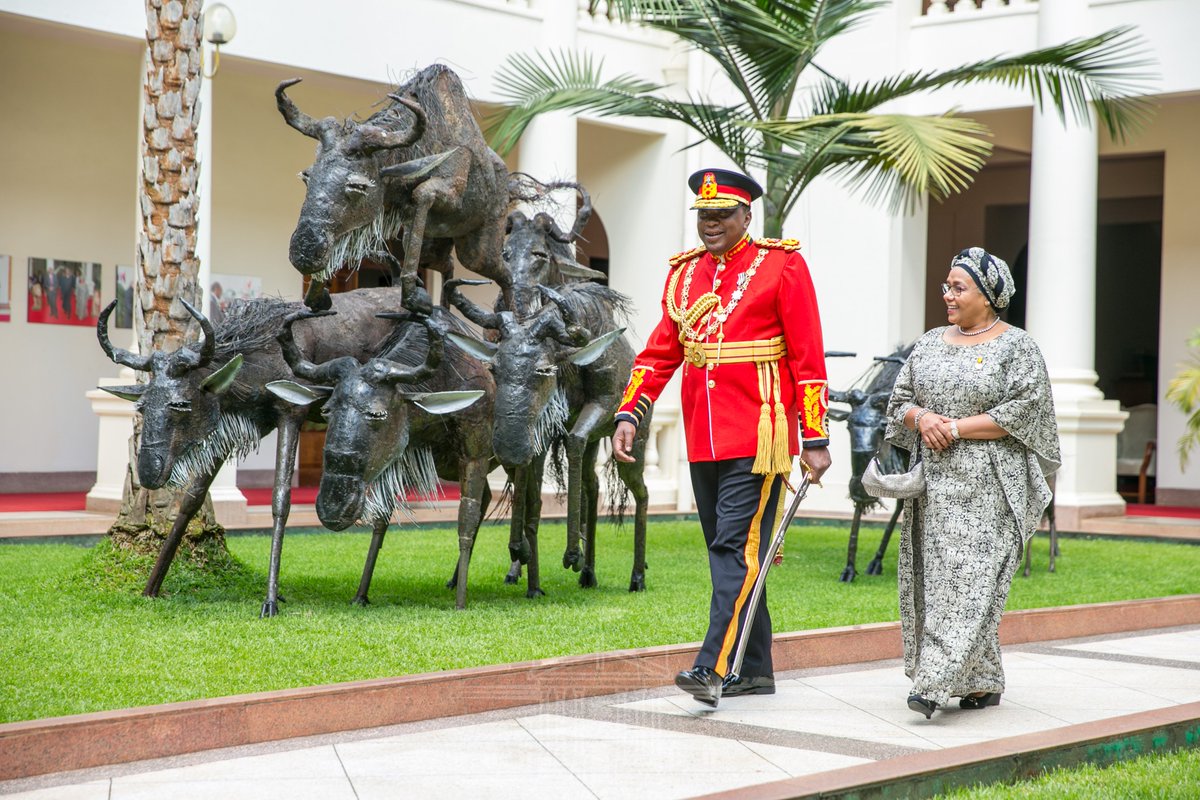 In his speech, the president explained why it is important that the Big Four economic blueprint is fully entrenched in the government's day-to-day activities as it is the only way his administration would deal with the needs articulated by the citizenry.
Uhuru will be giving nice speeches the media to report the president has promised to deliver the so called Big 4 agenda, the president has talked rough on war against corruption. He's going to play this game hadi 2022 aende home. Uhuru will not change anything.

— Ibn Kidunduhu Babu (@KidunduhuA) December 12, 2018
On the housing pillar, the announcement by the government on provision of decent and affordable housing was one of the items in the Big Four that raised considerable expectations in the hearts of many Kenyans.
MORTGAGE
But recent revelations indicate that this may not be achieved in the short-run, thanks to the heavy-handed nature of State bureaucracy. Mr Kenyatta said his administration has, over the last 12 months, established appropriate laws and policies that would provide a platform to transform the housing sector.
And, to fast track the construction of the proposed 500,000 low-cost houses, the Kenya Mortgage Refinance Company owned by the State, commercial banks, and financial co-operatives, has been established. Its role is to facilitate mortgages to would-be homeowners. "It will help to extend the tenure of housing loans from the current average of seven years to at least 20 years. It will also assist in driving interest rates on mortgages to single digits. "We have also finally received approval from the National Assembly to establish the Kenya Housing Development Fund. This is the first time that private public partnerships will be so instrumental in the provision of affordable homes," he said.
https://twitter.com/UKenyatta/status/1072821943424950272
DEFICIT
The housing deficit has been attributed to affordability, lack of finances for developers, prohibitive land rates, laws that make foreign investors shy away and lack of prioritisation by the government in ensuring that its citizens live in comfortable houses. The World Bank indicates there is a two million housing units deficit in Kenya, whereby 61 percent of urban dwellers live in slums.
A report released last year by World Bank indicated that the main cause of housing deficit in Kenya is the high rate of rural-urban migration and population growth versus few housing units that are built annually. President Kenyatta said he would launch the first of the many housing developments in a week's time.
https://twitter.com/UKenyatta/status/1072830291134308355