President Uhuru Kenyatta has today reiterated his commitment in completely doing away with corruption in the country. The President has of late assured Kenyans that nobody will be spared in the ongoing war on graft.
At some point, the head of state even said that he was ready to loose friends if that's what it will take to deal with corruption.
Today, while addressing the nation during the 55th Jamhuri Day celebrations at Nyayo National Stadium in Nairobi, the President warned corrupt individuals and country and said that they will pay dearly for every coin they steal from the public.
The President said that the government will catch up with everyone that has embezzled and misused public funds.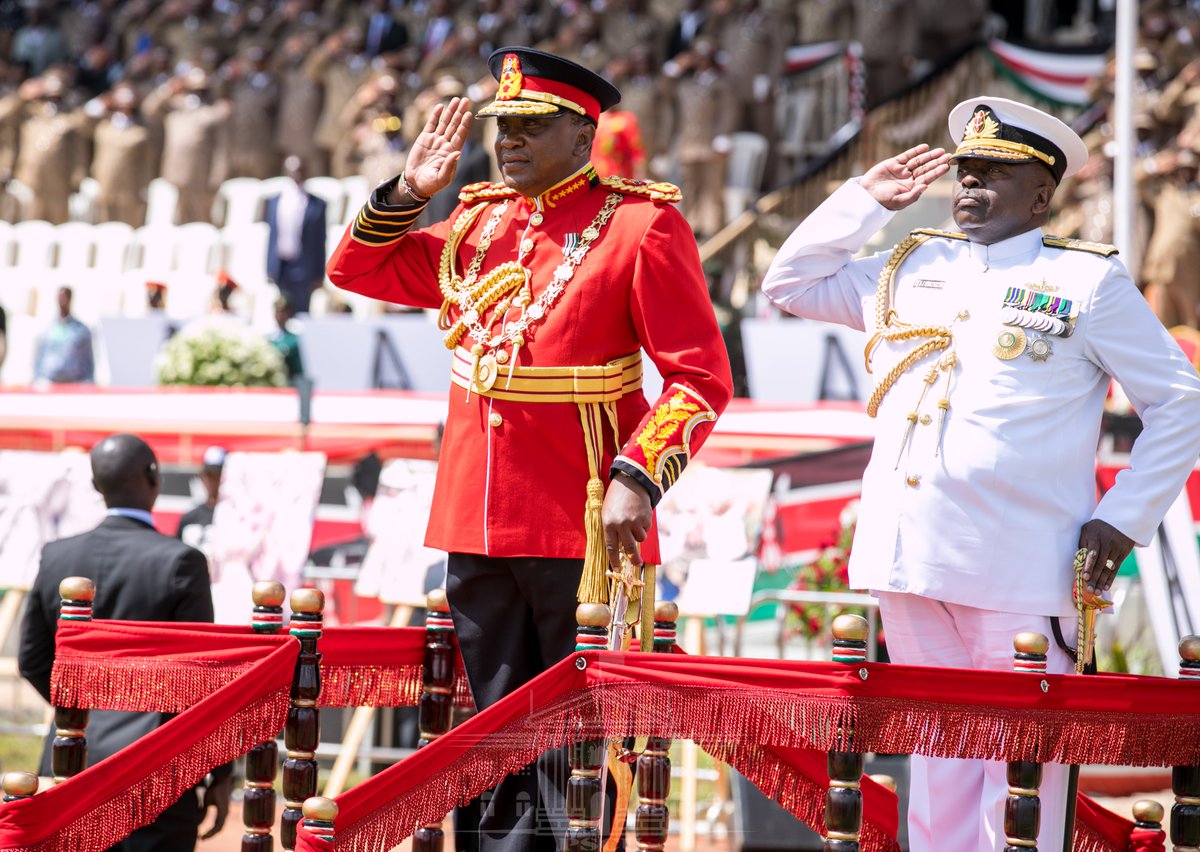 "To those engaging in fraud and abuse of office, please listen to me keenly, you can run but you cannot hide," he said.
"We will catch up with you, and make you pay dearly for every coin stolen. The broom that is sweeping across the nation will soon find its way to your doorsteps." he added.
He said no nobody entrusted to hold public office has the right to demand a bribe or to squander public resources.
Uhuru told Kenyans to stop watching from the sidelines and participate actively in the war against graft.
"It is time for you to say enough is enough, be it to a policeman or a Governor, a clerk or a Cabinet Secretary, a judge or a politician," he said.
"I have shown you my unshakable resolve on this matter, now I need you to show me yours."
The war on corruption has already sent shivers and caused panic among a group of political leaders who have opposed it terming it political. Leaders from the Kalenjin community have protested the recent string of arrests that have had many Parastatal Chiefs from the community nabbed in the ongoing war against Corruption.
Leaders from the community have argued that this is part of a wider scheme to scuffle Deputy President William Ruto's Presidential ambitions. DP Ruto also seem to be on the same page with the leaders.
Does President Kenyatta need help from more government agencies to help him deal with corruption effectively?