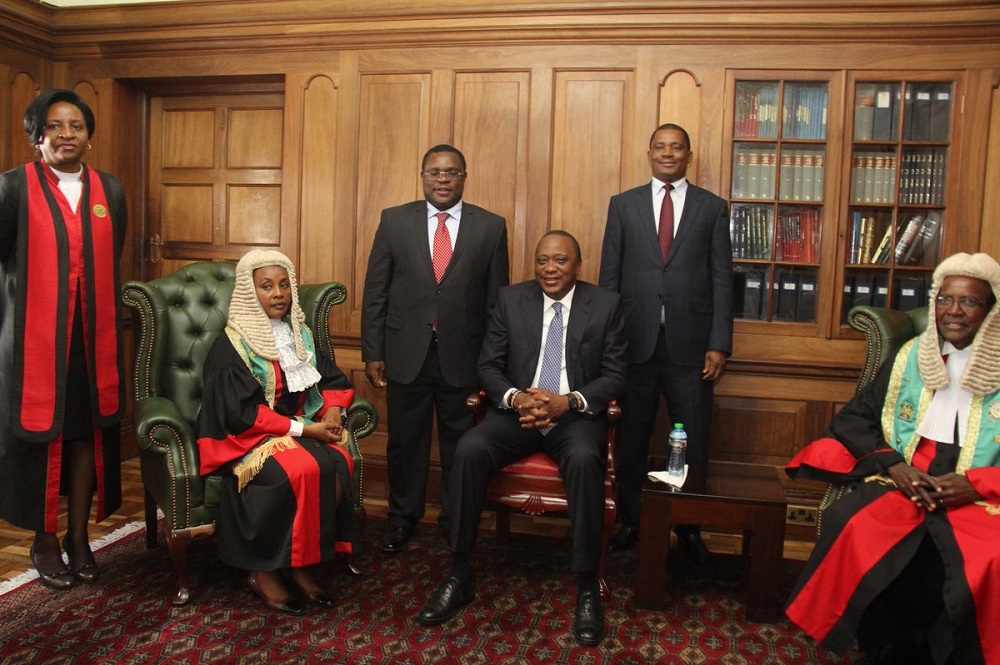 President Uhuru Kenyatta now feels that the Kenyan Courts have let him down in the fight against corruption. According to the President, other Investigative agencies have been doing a great job in unearthing various corruption scandals only for the cases to end up being thrown out by the court.
President Uhuru Kenyatta has now asked the Judiciary not to protect impunity in the fight against corruption.
Addressing the nation during celebrations of the 55th Jamhuri Day at Nyayo stadium in Nairobi on Wednesday, President Kenyatta decried the courts' issuance of "ridiculous" bail terms to corruption suspects.
The president's comments came days after senior officials and ex-officials of Kenya Pipeline Company , the National Cereals and Produce Board and the National Hospital Insurance Fund were freed on bonds and bails after denying various charges.
He pointed out, however, that he remains committed to strengthening governance institutions, entrenching the rule of law and stamping out corruption.
"Through the efforts of our investigative agencies and the Office of the Director of Public Prosecutions, individuals who may have thought they were untouchable are now facing the full force of the law," he said.
"These individuals deserve fair trials but nothing more. I am again calling for the Judiciary to ensure that its procedures are not used to protect impunity."
Regarding the public, he said their spirits are dampened when suspects are released on "ridiculously low bail terms" and when there is interference with legislative processes.
President Kenyatta also regretted that some use courts to delay justice. He said, therefore, that all arms of the government must work together to ensure the end of graft in Kenya.
"To those engaging in fraud and abuse of office, please listen to me keenly: you can run but you cannot hide," he said.
"We will catch up with you, and make you pay dearly for every coin stolen from Kenyans."
Have the Kenyan Courts become a breeding ground for corruption?