Last year, President Uhuru Kenyatta demanded an explanation from organisers of national celebrations after the Jamhuri Day event in Nairobi was poorly attended.
He accused his team, especially those at the Interior ministry of failing to mobilise Kenyans to turn out at Kasarani Stadium.
The 2017 Jamhuri Day celebrations came just two weeks after Mr Kenyatta was sworn in for a second term following a protracted elections crisis.
Then, the opposition gave the national celebrations a wide berth, with ODM vice-chairman Josphat Nanok being the only one present at the ceremony.
Mr Odinga had contested at the Supreme Court, and won, against President Kenyatta's win in the August 2017 election but boycotted the repeat election in October.
While the Kenya Navy led the trooping of colour ceremonies in the 2017 Jamhuri Day celebrations, in the 2018 event it was the turn of the 17 Battalion, the Kenya Rifles from the Kenya Army.
The organisers appear to have taken cue from the president's public admonishment and planned better this year.
The president arrived dressed in full military gear, unlike in the past when he has worn suits.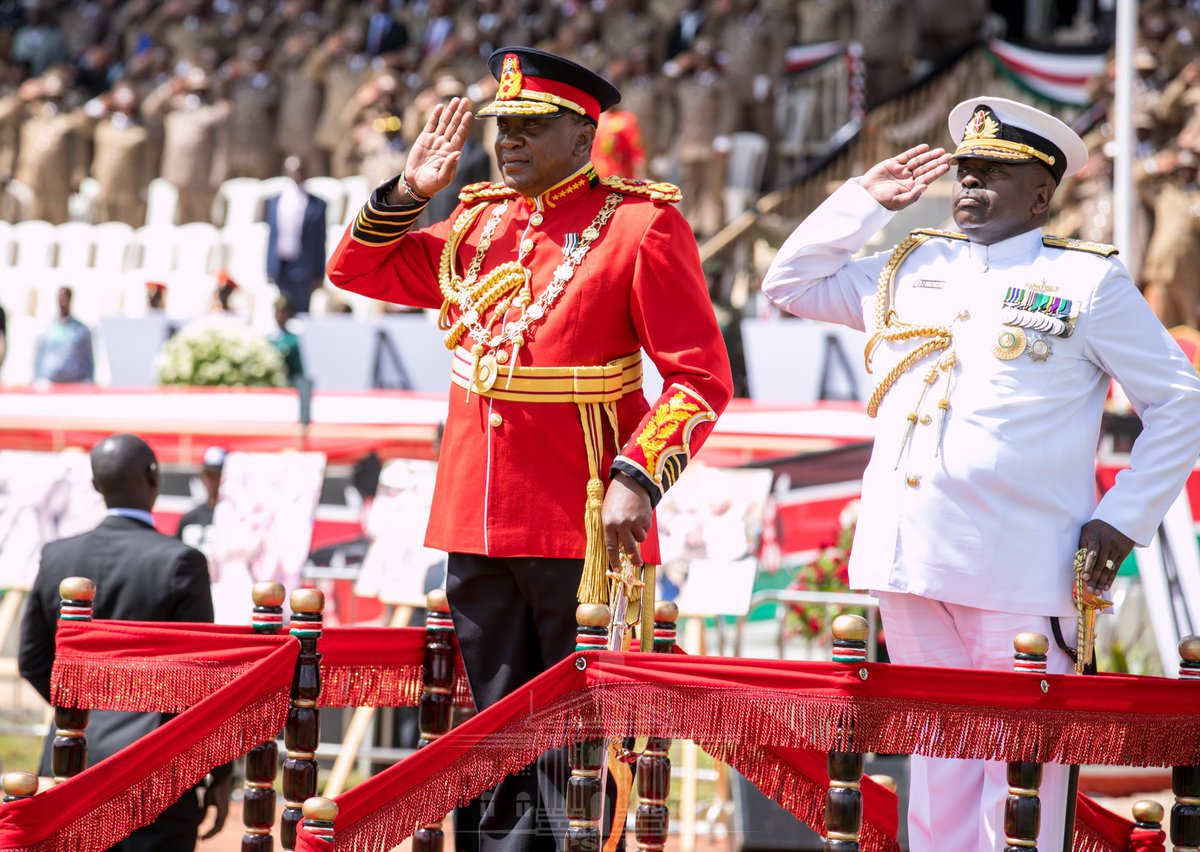 The 2018 Jamhuri Day celebrations at Nyayo Stadium were well attended, a stark contrast to last year's event.
All the stands were filled to capacity with Kenyans, some dressed in the colours of the national flag.
Between last year's celebrations and this years celebration which one do you think is the best?