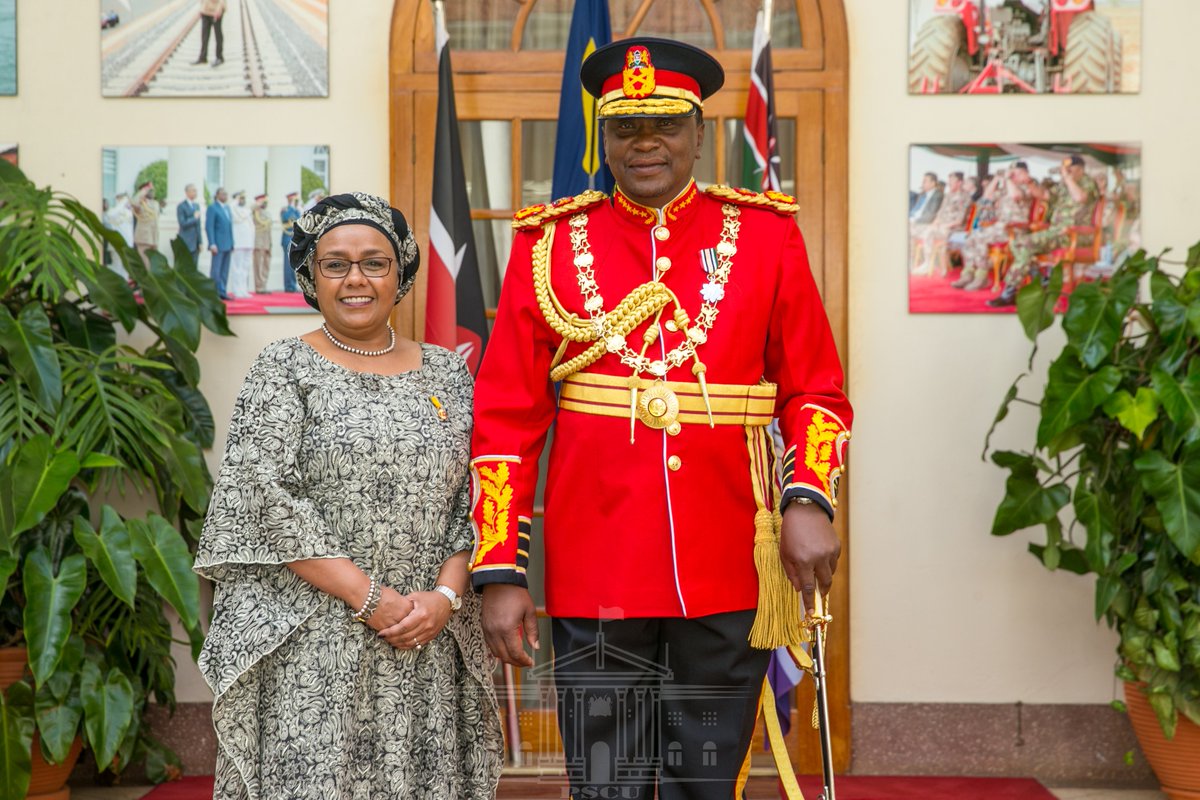 President Uhuru Kenyatta showed up at Nyayo National Stadium for the 55th Jamhuri Day wearing the full Kenya Army Ceremonial Outfit.
According to a communication by State House, Uhuru donned the Red Tunic in line with "Trooping of the Colour ceremony which was held during the celebrations.
Being the Commander-in-Chief of the Defence Forces, Uhuru had to wear the Red Tunic uniform complete with a ceremonial sword to preside over the event.
The Trooping of the Colour was led by the 17th Battalion Kenya Rifles and the colours are venerated by officers and soldiers of all ranks, second to the sovereign.
President @UKenyatta is donning the Kenya Army Ceremonial Outfit, the Red Tunic, for the Jamhuri Day celebrations. This is in line with today's Trooping of the Colour which is being led by the 17th Battalion Kenya Rifles#KenyaAt55 #MbelePamoja | @kdfinfo pic.twitter.com/R92Nyl2ewH

— State House Kenya (@StateHouseKenya) December 12, 2018
The tradition practised by British and Commonwealth armies dates back to the 17th century. Regiment's colours, or flags, were historically used as rallying points on battlefields with military ensigns slowly marching the colours between the soldiers' ranks.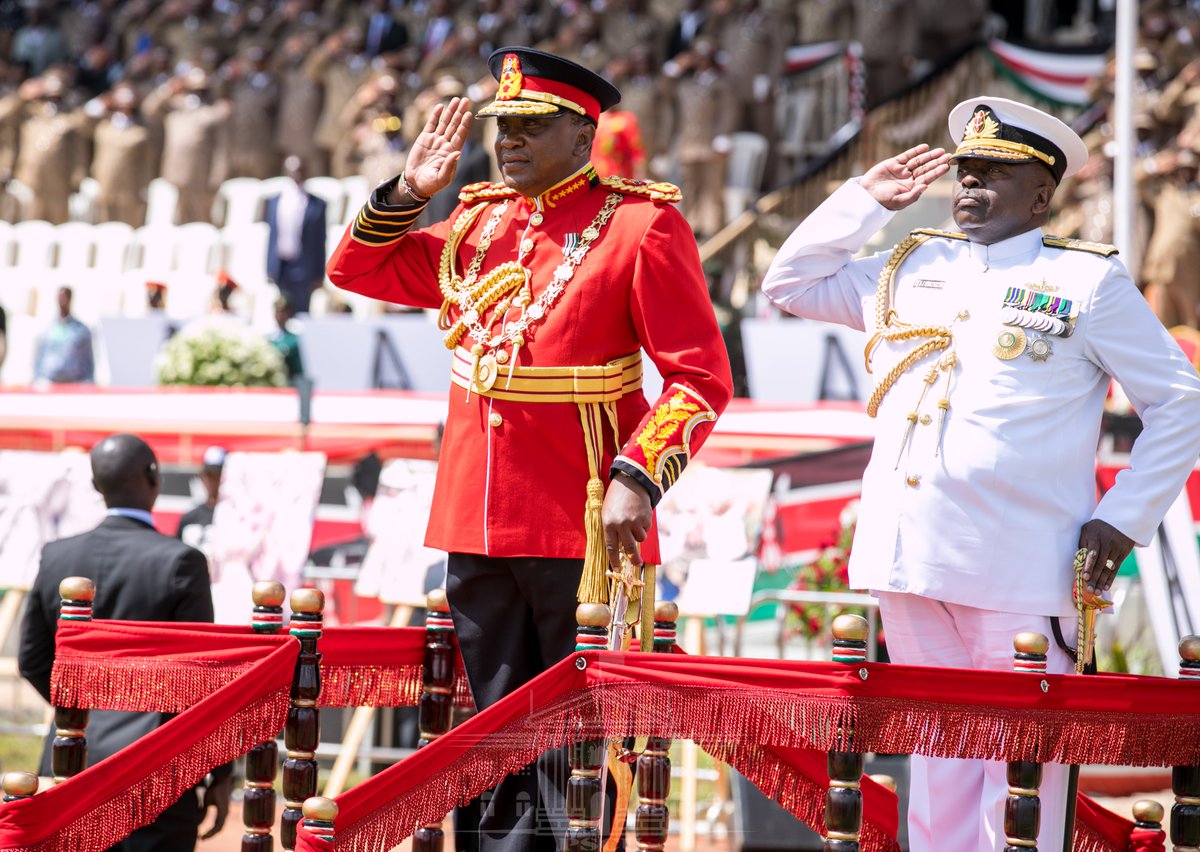 A military unit colours embody its spirit and service, as well as its fallen soldiers. On a battlefield, the greatest shame, or the greatest glory is considered to be the capture of an enemy colour.
Every battalion "troops" or marches its colours through the ranks so that everyone can see that the colours are intact before and after every battle although the practice is today largely ceremonial.