War on graft has seriously intensified in Kenya with various top officials visiting the courts recently in attempt to clear their names while Kenyans seek justice in the looting of their taxes.
Both leaders and disappointed Kenyans have warned leaders to stop defending corrupt individuals in the name of he/she belongs to their tribe.
War on corruption is not targeting communities but individuals #MtuWetuNonsense pic.twitter.com/6BrxK1JHM5

— Kibet Benard (@KibetBenard_) December 11, 2018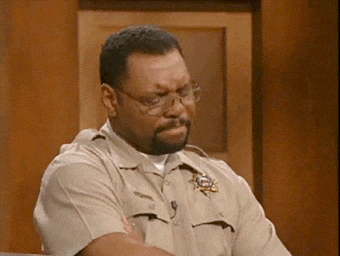 When am struggling with the rains to get to my work place someone who has stolen our money is flying high. Then you are there shouting that your community is being targeted.. #MtuWetuNonsense pic.twitter.com/jO6qMWOgf2

— Omooria Nyakeri (@omooria_denoh) December 11, 2018
Some Rift Valley leaders allied to Deputy President William Ruto, led by Nandi Senator Samson Cherargei,  claimed that the team leading the anti-corruption war is being used to unfairly target professionals from their community.
The stupid leaders like Nandi Senator Cherargei are unfairly soiling the name of the Kalenjin community by dragging the entire community into the defense of thieves!#MtuWetuNonsense

— Polycarp Hinga® ?? (@PolycarpHinga) December 11, 2018
He said the intention is to profile the community as corrupt, and with a plan to influence 2022 succession politics.
People like this one here should be hunted down and locked up in prison for misleading the public. The positions on the spotlight were literally handed to a single community. How is that a witch hunt again? #MtuWetuNonsense pic.twitter.com/6mqTXem8UN

— Keroro (@Baba_Oren) December 11, 2018
"The DCI, EACC, DPP and the Attorney-General should not turn the fight against corruption into a tool to ethnically profile some people and brand them corrupt. We will not allow it to happen … we will not sit back and allow you to ethnically profile our people with l vested interest, in bad faith and with politically motivated charges," Mr Cherargei said in reaction to a weekend swoop that saw former Kenya Pipeline Manager Joe Sang and former National Hospital Insurance Fund head Simeon Kirgotty and several others arrested over allegations of corruption.
Cabinet Secretary of Devolution, Eugene Wamalwa, says the war against corruption has been slowed down by politicians who are using ethnicity to defend perpetrators. #MtuWetuNonsense pic.twitter.com/wI259gaHdO

— politics254 (@politics_254) December 11, 2018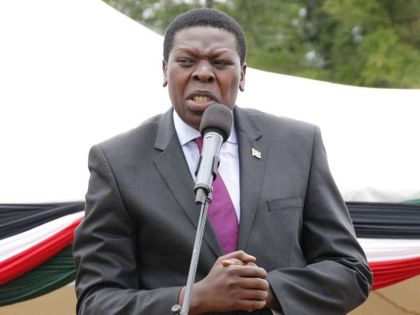 The reason why fighting corruption in Kenya is almost impossible is because of this #MtuWetuNonsense! Crimes are committed by individuals, not communities. The ethnicitization of these crimes are expertly done by politicians playing on the minds of poor citizens.
Must be stopped!

— Ahmed Mohamed ((ASMALi)) (@Asmali77) December 11, 2018
This tribal fallacy is instigated by politicians with sinister vested interests, in a bid to incite their communities into violent confrontations, which in turn diffuse the accusations leveled against #MtuWetuNonsense pic.twitter.com/YURPEJMi1E

— Kibet Benard (@KibetBenard_) December 11, 2018
Do you believe that the graft war is pure?