President Uhuru Kenyatta has today launched new currencies into the economy meaning that the old coins and notes are soon going to be completely phased out.
The Constitution-compliant new generation bank notes will be in 50, 100, 200, 500 and 1,000 shilling denominations.
Article 231(4) of the Constitution outlaws currency bearing portraits and images of individuals. Such features have however remained on notes and coins currently on circulation after CBK missed the planned August 2015 deadline in Violation of the clause.
Focus now shifts to the benefits and costs of introducing the new notes, and how CBK can use the process to address graft in money deals and lockout the cash that is unaccounted for.
Countries majorly change currencies to introduce new security features that counterfeiters can't fake.
A change in currency notes could address economic, social and political issues.  The idea of currency change has its roots in bad politics.
There people who wanted a change because they did not like the then president's portrait on the currency.Our problem with current currency notes is that there are huge amounts of them in counterfeits in circulation.
In supermarkets and retail outlets, it is not common to see fake notes displayed as a warning to potential victims about the existence of counterfeits. The existence of the counterfeits it makes it difficult being certain about the currency in circulation.
When changing currency in 2016, Indian Premier Narendra Modi asserted that 'black money and graft are the biggest obstacles in eradicating poverty' and that the vice manifests itself in black money.
India used the change in currency to crackdown on graft and illegal cash holdings.
Black money is cash illegally obtained or not declared for tax purposes, and there could a lot of that in Kenya.Their people who drive around with millions of cash in their car boots, and you wonder where they get this money from. Recipients of black money must hide it; spend it only in the underground economy.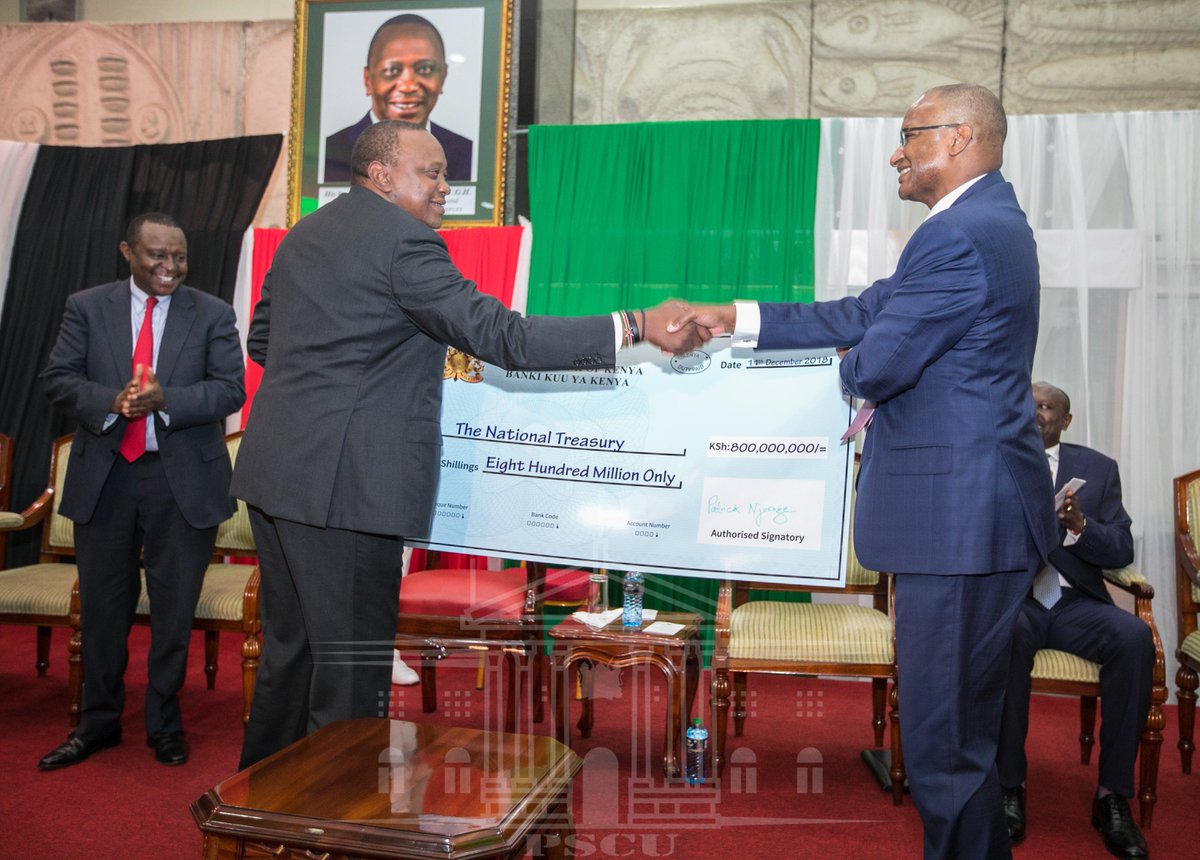 Those who hold black money can give it legitimacy, by converting it into legal cash through laundering.
The money from the illicit activity is considered dirty, and the process "launders" the money to make it look clean'.
If there is black money in our country, then CBK can use this change in currency to mop out the dirty money.
CBK must do what India did – keep the current change date secret and allow only a few days but focus on the most abused currency notes.
In the case of this change, CBK should work out a scheme with the Kenya Revenue Authority to net tax cheats and collect more levies.
There should also be a clear deadline beyond which the old notes are unacceptable for transactions.Those coming with large amounts of cash should be required to explain the source and I guess there will be resistance to this change from holders of black money.
This process will be a new start for CBK as it offers a chance to the bank of last resort to know the amount of money in supply, which is critical to monetary policy.