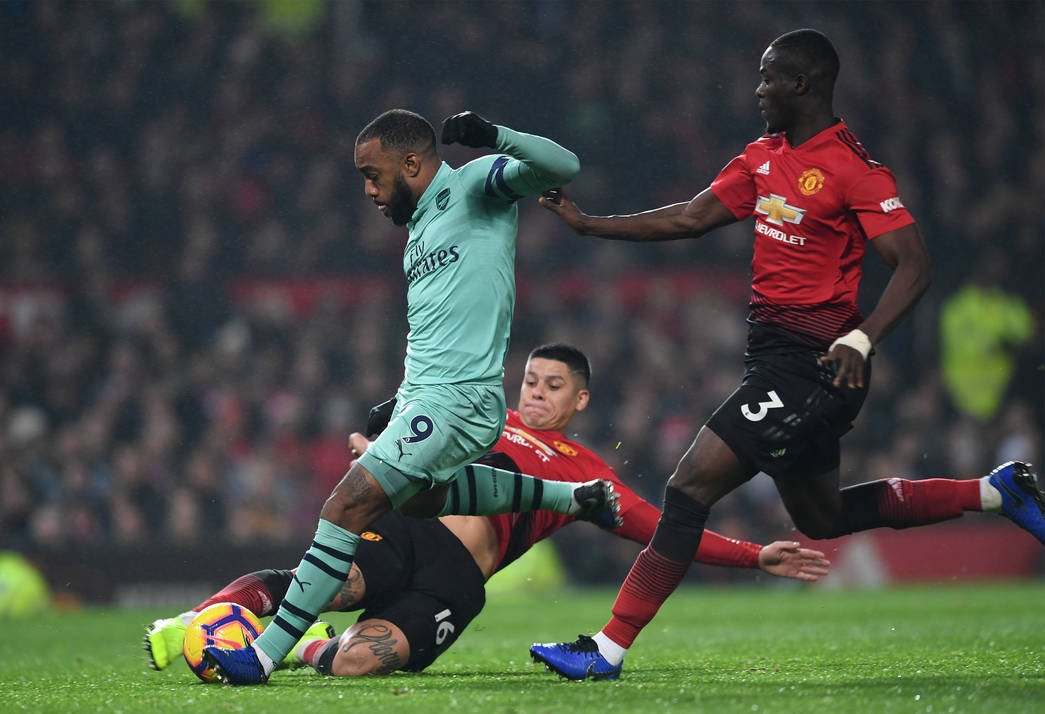 Was arsenals second goal an own goal?
Alexandre Lacazette may have only played 25 minutes against Manchester United during Wednesday night's 2-2 draw, but the Frenchman had a big role to play.
Just three minutes after coming on, Lacazette played a neat one-two with Henrikh Mkhitaryan to go through on goal and give his side a 2-1 lead.
Centre-backs Marcos Rojo and Eric Bailly both tried to stop the Arsenal front man with sliding tackles but couldn't prevent the ball from beating David de Gea.
In the end the goal went down as a Rojo own goal, though, as replays appeared to show the ball came off the Argentine's foot last.
Lacazette was then involved in another game-defining moment in the 89th minute when he headed the ball out of De Gea's right hand and tapped into an empty net.
But referee Andre Marriner blew for a foul and awarded United a free-kick, despite the fact identical goals have allowed to stand in the past.
The incident caused a lot of confusion, with ex-referee Phil Dowd since confirming that the law has changed on goalkeepers being in control of the ball. The goal was correctly ruled out.
"The law has changed, I don't know when," said Dowd. "He is considered to be in control of the ball when he has it in both hands, one hand, his outstretched hand or between any other surface.
I don't know how Rojo didn't get a second yellow for that challenge on Lacazette. Not to mention he should've gotten a straight red in the first half for the reckless tackle on Guendouzi. Andre Marriner is such a bad referee… pic.twitter.com/ylhUtm0fie

— ArsenalArena (@ArsenalArena) December 5, 2018
It's lacas goal all day, clearly touched his foot after rojo's, rojo doesn't want the goal and it's clearly a lacazette goal, another one in another big game, what big players are made of. Change the decision…now. pic.twitter.com/5RLUKNbgGr

— Jack Sessions (@SessionsJack) December 6, 2018
After review, Arsenal's second goal is adjudged as a Marcos Rojo own goal https://t.co/nQSbfGmBuw

— Premier League (@premierleague) December 5, 2018