President Uhuru Kenyatta on Thursday revealed how Raila Odinga's second-born daughter Rosemary Odinga has impressed him.
Addressing the KCB Foundation 2jiajiri Youth Empowerment Program Class of 2018 at the Safaricom Indoor Arena, Kasarani, Uhuru lauded Rosemary for her entrepreneurial ventures.
"Kuna dadangu mdogo hapa Rosemary, alianza biashara yake huko ndogo ndogo ya kufanya snail farming (Take the case of my younger sister Rosemary who started her small snail farming business).
We must all join hands in delivering the noble task of empowering our youth to realize the present & future that they deserve. My commitment is to run a govt that creates a conducive environment for business, so that all Kenyans can play their role in nation building #KCB2Jiajiri pic.twitter.com/JtluMa59uu

— Uhuru Kenyatta (@UKenyatta) December 6, 2018
"Sijui ata vile snails huwa zinakuliwa but naskianga huwa zinakuliwa (I don't know how the snails are eaten, but I hear they are edible)," Uhuru remarked as the attendees burst out in laughter.
He further noted that even after falling sick and losing her eyesight, Rosemary had gone back to her business terming it as a sign of resilience that the youth in business need to emulate.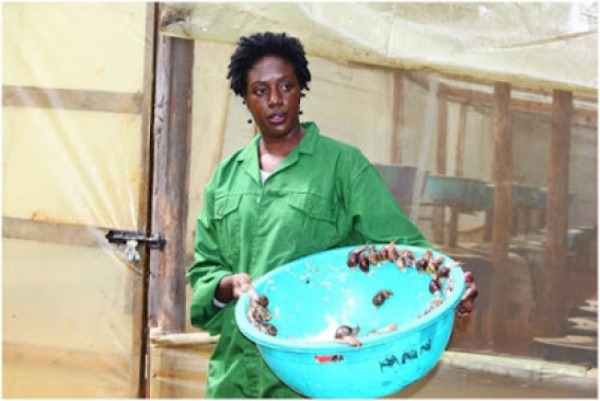 The Head of State equally commended Rachel Ruto for her effort to empower the youth and women through table banking. Uhuru urged the youth to venture into business irrespective of how humble their startups may be terming it as the basis of growing the economy.
He further indicated that the government would approach other banking institutions in the country urging them to support the youth by offering entrepreneurship courses.
"It is not only about loans, the youth need the skills, experience and expertise that can be used as collateral for loans," he stated.