Former Arsenal and England star Paul Merson has claimed that the club might not need Mesut Ozil if they continue performing.
Merson cited Arsenal's convincing display and win over Tottenham Hotspur on Sunday and challenged the German to integrate fast into the team or face exclusion going forward.
"I'm a big fan of Ozil but if Arsenal is going to play as they did against Spurs, work like that as a team and close down, you can't have one not buying into it. It doesn't matter how good you are because everybody has got to be singing off the same hymn sheet, and I don't see that with him." Merson told Skysports.
On outgoing Aaron Ramsey, the former England manager says his agent should have already struck an agreement with the club the midfielder will join once he leaves Emirates.
"I think Ramsey's future is sorted. I know how it works in football. I'd be shocked if his agent hasn't already got a deal from elsewhere on the table and it's as good as agreed without him being able to sign yet.
"Ramsey's going to keep playing where he can because he's a good player. Unai Emery is not going to chop his nose off to spite his face, which I like. I know Ramsey hasn't been playing from the start but Emery does turn to him a lot. He turns to him almost straight away when he needs him like against Tottenham and Ramsey delivers All credit to him as well, he's a very good pro." Merson added.
Arsenal will face Manchester United tonight hoping they can pull a positive result owing their fine run in all competitions now.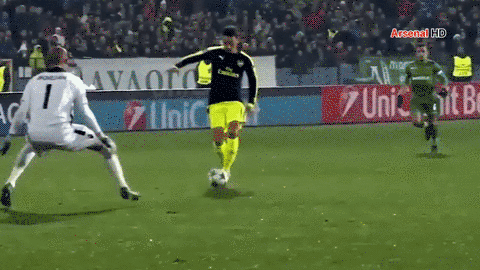 Should Ozil stay out?