In the 2018 football awards selections, Neymar is one of the players who regress a lot. In the FIFA the best competition, Neymar got no votes among a total of 1,521 votes, even Brazil coach Tite and captain Thiago Silva did not vote for him. In the Ballon d'Or, Neymar also regresses 9 places in a year! He is in the third place last year but in this years competition, he only ranks 12th.
In 2017, Neymar is in the third place of the Ballon d'Or competition, only inferior to Ronaldo and Messi. But in 2018, Neymar fell out of the top 10. Neymar is ranked 12th with 19 points. His score is not even comparable to Kante. As everyone knows, defensive players often have a natural disadvantage in the awards.
In 2018, Neymar's personal performance was quite ordinary and did not meet expectations. The serious injury in the first half of the year made Neymar missed many games and PSG didn't get into the Champions League quater-finals as well. He also failed to take out the best performance in the World Cup. In the summer of Russia, the deepest impression Neymar left to everyone seemed to be his endlessly rolling over. "Neymar Rolling" was even mocked by many people globally.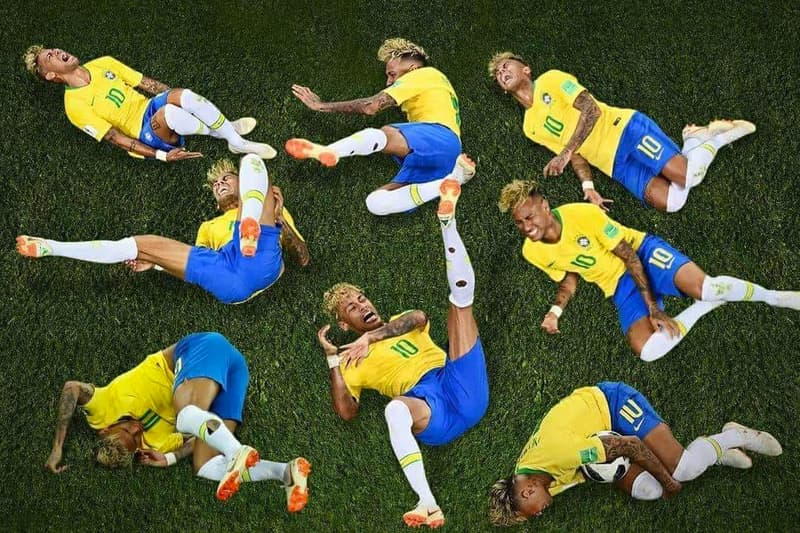 Looking back at Neymar's transfer now, it makes people feel quite sorry for him. Leaving Barcelona to join Paris is in order to escape the shadow of Messi. He wants to win the Ballon d'Or as the No. 1 leader of a team. But things didn't work as he has imagined. He gets worse result in all the awards competitions and his young teammate Mbappe is rising like a rocket and put a lot of pressure on him.
Neymar is in the 12th in the Ballon d'Or. He certainly has no need to come to the award ceremony. During the ceremony, Neymar did not watch the live broadcast, but played Call of Duty with Markins and Thiago Silva. Is Call of Duty more important than the Ballon d'Or Award?