They say if wishes were horses beggars would ride on them. This is the spot a powerful official has put the ICC prosecutors in the Ocampo six trial.
Stephen Rapp a former US President Barack Obama's ambassador-at-large for war crimes says former ICC Chief Prosecutor Louis Moreno Ocampo's decision to opt for summonses instead of arrest warrants against the six Kenyans was a "serious mistake" that may have cost the cases
"If you are really going to be serious, and you have enough evidence, seek to detain them!" Rapp, himself a former prosecutor, said.
When they were summoned in early 2011, Uhuru, Ruto and four co-accused Hussein Ali, Henry Kosgei, Francis Muthaura and Joshua arap Sang easily turned up at The Hague and subjected themselves to the ICC process and came back home to their day-to-day activities.
Later when the trials began, the court, which had in the past required physical attendance to trials of all its suspects, waived this requirement to enable them to attend to their official functions.
But Rapp now says any provisional releases of the suspects should not have been to their country. He also rued the prosecution for building a weak basis for the cases.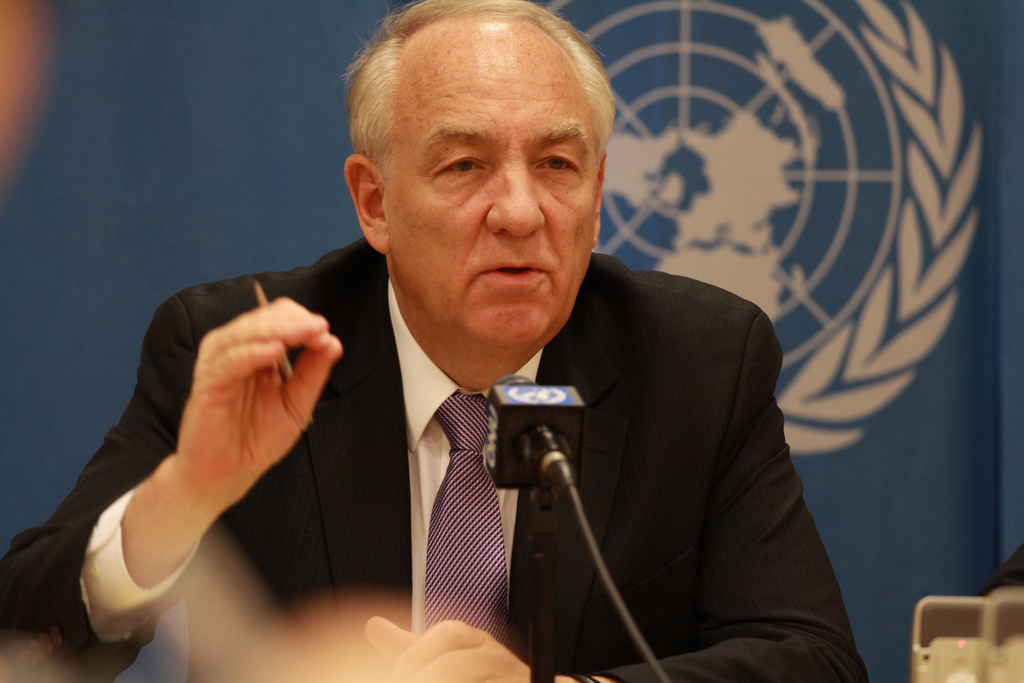 "I remember asking how many witnesses there were, and when I heard the dismal numbers I asked myself what will you do if you lose all of them," he said.
He said a key lesson for ICC from the Kenyan cases is to build cases on solid and diverse forms of evidence that cannot be interfered with. Such could include documents as well as broadcasts or recordings. "To indict a person you need twice as much evidence as would convict him," he said.
He also pointed out what he termed as "self-inflicted wound" of the ICC in the little resources it allocates to investigations.
He defended the Obama administration, saying although they never ratified the statute, they adopted a friendly approach to the ICC, offering in-kind assistance to the court, complying with the treaty as a matter of policy and being an observer to the court processes.
Angela Mudukuti, an international criminal justice lawyer who used to work at the ICC, said she had reviewed the Kenyans cases to see where they failed and hoped this could be made public sooner.
Mudukuti, also a director of Wayamo Foundation, said African countries who are members of the court have the power to redress any wrongs they see with the court.
"We have the numbers as a region. Kenya began the process to amend the statue but never followed through its proposals. "It brings to question the seriousness of our grievances.
I am not saying you amend it to suit your situation. I am saying we have the power," she said.
Do you agree that week evidences sabotaged the ICC cases?