His Excellency the President of the Republic of Kenya, Uhuru Kenyatta and the First Lady, Margaret Kenyatta have now joined world leaders and the human race in mourning the death of former President of the United States, George Herbert Walker Bush.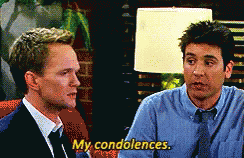 Uhuru and Margaret sent their condolences to the family, friends and citizens of the free world, who all deeply feel a sense of loss following the death of a man who is considered an American hero.
https://twitter.com/UKenyatta/status/1068873131547340800
"Margaret and I send condolences to the family, friends and the American people following the death of President George H.W Bush. The world has lost a statesman who will be remembered for his commitment to world peace, democracy and freedom, for which he dedicated his entire life," said Uhuru in a tweet on his official Twitter account.
The President further said that the late George H.W. Bush has left behind a globally distinctive record in the military, international politics, business and family spheres all wrapped up in one.
The 41st President of the US, George H.W Bush passed away yesterday in Houston, Texas at the age of 94.
Bush will inevitably be remembered as the war hero who steered America through the end of the Cold War and routed Saddam Hussein's Iraqi army. He is also admired as the patriarch of the Bush political tribe, one of the most successful political dynasties in America.
He is survived by his five children and their spouses, 17 grandchildren, eight great-grandchildren and two siblings. He was preceded in death by his wife of 73 years, Barbara; his second child Pauline Robinson 'Robin' Bush; and his brothers Prescott and William or 'Bucky' Bush.
His children eulogized him as a man of the highest character and the best dad a son or daughter could ask for.