The dancehall-infused pop song 'Shape of You' hit song by British singer, Ed Sheeran will you leave you dancing off your seat involuntarily and sometimes subconsciously because of it's super catchy beat.
Ed Sheeran released the song on January 6, 2017 as one of the singles from his third studio album 'Divide'. The song became number one on many charts and was also named as the best performing song of 2017.
However, if you thought the original song was all that, this South African cover might make you want to change your mind. In their most recent video which has quickly going viral on social media, the group teamed up with Flautist, Wouter Kellerman, to create an incredible isiZulu version of Ed Sheeran's hit, 'Shape Of You'.
From a small town in Limpopo comes the Ndlovu Youth Choir,  a powerful, vibrant, exuberant, and colourful group with a harmonious sound.
The video features the choir all dressed up in traditional isiZulu attire, belting out the popular hit, with Wouter playing sweet melodies alongside them.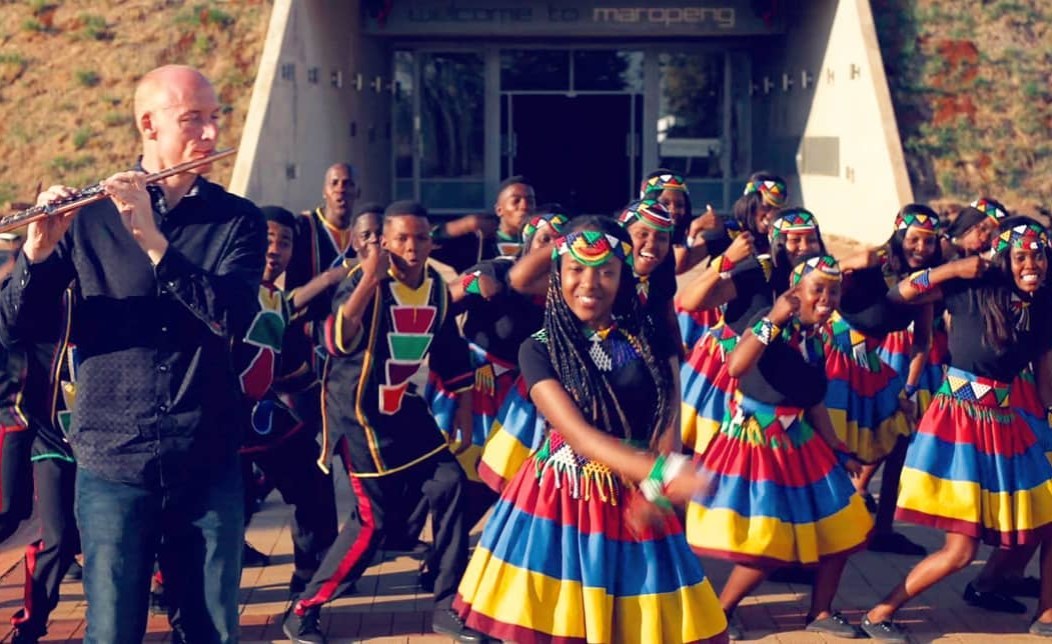 The choir was estab­lished in 2009, with singers drawn from the Ndlovu Care Group, a com­mu­ni­ty group in rur­al Moutse, Limpopo that pro­vides health­care, ear­ly child­hood edu­ca­tion and after-school activ­i­ties for chil­dren in the area.
They have per­formed at loca­tions in South­ern Africa and in Europe, with per­for­mances that fea­ture a fusion of South African music styles and South Africa's dif­fer­ent languages.
Kellerman, a Grammy Award-winning SA flutist (flautist), producer and composer, said: "We had such a great time covering Ed Sheeran's song 'Shape of You' with the amazing Ndlovu Youth Choir!"
Do you prefer this South African version over the original?