As the world celebrates Worlds Aids Day, a day is dedicated to spreading awareness about the Acquired Immune Deficiency Syndrome (AIDS) which is spread by infection from a virus called human immunodeficiency virus (HIV), a shocking report has revealed that men in Kenya are more likely to die from HIV/AIDS.
According to the 2018 Kenya HIV Estimates Report, men are far more likely to die of a HIV-related illness than women, although women are becoming infected with HIV at a much faster rate. The report further showed that approximately 523,600 men and 864,600 women in the country are currently living with HIV.
The report also showed that out of the 28,200 people dying of AIDS-related illnesses, 13,800 were men compared to women whose number stands at 10,100.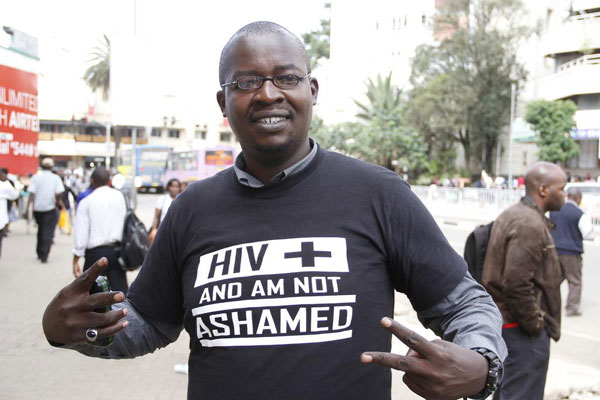 These shocking statistics were attributed to poor health-seeking behaviour, cultural socialisation, and intake of too much alcohol which are some of the reasons contributing to the higher death rate in men.
A scientist also argued that since fewer men than women get tested for HIV, many men are not aware of their status thus are not on antiretroviral (ARV) therapy and if they are, by they time they start receiving treatment, they are at a later stage of HIV infection when the virus has completely depleted their immune systems.
Alcohol abuse has also been regarded as one of the contributing factors because men are more likely to drink which worsens their chances of survival. According to Dr. Matilu Mwau, an Infectious-Diseases Specialist at the Kenya Medical Research Institute (KEMRI), when the ARV is introduced into the body of someone who abuses alcohol, the drug doesn't work as it should.
"Just like alcohol, ARVs are digested in the liver. Often, people who consume a lot of alcohol have enhanced enzymes in the liver to help break down the alcohol. If a person's liver has scaled-up enzymes, the drugs will fully be digested in it, making them ineffective," he said.
Since most men are not aware of their HIV status, they are less likely to change their sexual practices or use condoms and thus, are more likely to transmit HIV to their partners.
In the film, which will be released later this year, a Kenyan local health promotion officer makes it clear: "If we want male involvement in health services, inclusive of the HIV programming, then it is most appropriate for us to reach the men at their workplaces, be it in their offices, be it in their companies, in institutions where they are engaged over the daytime."
Do you know your HIV status and if you are in a relationship, do you know your partner's status too?