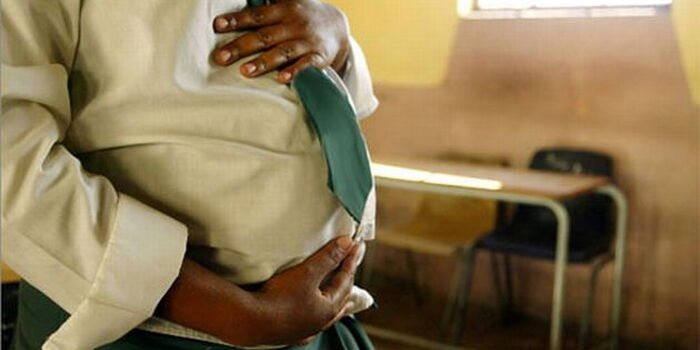 The Form One selection is all set to kick off next week starting Monday and many students have their fingers crossed that they will be chosen to join their school of choice. However, for the huge number of teenagers who sat for their exam while pregnant or delivered in the course of the exam period, their fate is still unknown.
Secondary school headteachers are now faced with a dilemma on how they will deal with teen mothers as they begin the selection especially after a government policy that states no student can be suspended or expelled from school for being pregnant or being a mother.
Kenya Secondary School Heads Association (KEESHA) Chairman Kahi Indimuli now says that there are no clear guidelines on how schools should deal with pregnant students who have a right to a conducive and free learning environment.
"Yes, we will have cases of candidates who recently gave birth being enrolled in secondary schools. We cannot deny them the opportunity to learn. We will support them," Mr. Indimuli said.
While the Ministry of Education is pushing for a 100%  transition to secondary school headteachers have been left with no choice but to absorb the 1,052,364 pupils who sat for the Kenya Certificate of Primary Education this year including those affected by teenage pregnancy.
Cabinet Secretary for Education Amina Mohamed and Education Principal Secretary Belio Kipsang have not yet responded to questions on how students who have just delivered or are pregnant will be accommodated in schools. KNUT Secretary-General Wilson Sossion has now urged the government to ensure that such students continue with their studies.
In Narok, County Commissioner George Natembeya announced plans to subject schoolgirls in the county to pregnancy tests on the first day of the new term in January. Mr. Indimuli has however dismissed the Commissioner's idea arguing that it is not possible to test candidates for pregnancy without the permission of their parents.
On his part, Mr. Natembeya has shrugged off criticism that the tests would infringe on the girls' privacy, saying it is the only way to stop the trend.
What action do you propose should be taken for girls who will be joining Form One while pregnant?